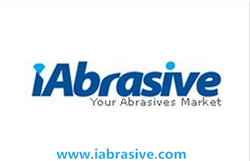 Zhengzhou, China (PRWEB) April 17, 2014
According to the study of Gemological Institute of America (GIA), the detector attempts to make use of 3D image to identify whether the diamond is natural or not based on certain chemical features peculiar to natural diamonds. However, the machine can only test one stone at a time and each takes about 10 seconds to finish the testing.
iAbrasive recently discovered that the detector is now available to GIA Instrument, and the market price for it is around 23,900 USD, which seems to be a little expensive. Nevertheless, the GIA has promised to provide one instrument to each bourse for free. For more information, users are available at Twitter, iabrasive or Facebook: s(at)iabrasive(dot)com.
About iAbrasive
iAbrasive is a leading abrasives trade platform specialized in various kinds of abrasive products and diamond tools. Overseas buyers can easily find what they need and keep informed of the latest news. website: http:http://www.iabrasive.com