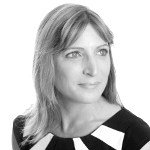 England should look to Wales and follow suit to minimise the likelihood of negligence occurring
(PRWEB UK) 18 February 2014
Personal injury solicitors Mercury Legal Online say politicians in England need to follow in the footsteps of Wales in voting for a safe level of nursing staff on hospital wards, to reduce the number of medical negligence incidents taking place. (i)
On Wednesday 5th March 2014, politicians in Wales will vote on whether to establish a legal duty for safe nursing staff levels on hospital wards. If politicians vote in favour of the move, further discussions will be had and it could ultimately become law. (i)
The vote comes after back in January Welsh Liberal Democrat leader Kirsty Williams said the move was vital if Wales is to improve the quality of nursing care, pointing to a higher patient-to-staff ratio in Wales than anywhere else in the UK as "warning signs." She said the profession was currently under "massive pressure" with nurses experiencing "high stress levels."(ii)
Speaking about the developments, Fiona Hedges, Head of Medical Negligence at Mercury Legal Online said the move by Welsh politicians is a vital one and should be taken to a vote across the whole of the UK.
"Patient care must be the top priority for hospitals – cases of medical negligence are far too high," Fiona said. "We need to look at why this is. Wales is taking positive steps to ensure that patient safety is the best that it can be and although a law hasn't been passed yet, a date has been set for the vote so steps are being taken to improve the standard of care being given to patients.
"England should look to Wales and follow suit to minimise the likelihood of negligence occurring. We help hundreds of victims of medical negligence and so often these cases could have been avoided if higher numbers of staff were available on hospital wards to assist. Introducing a law on the number of nurses present in each hospital ward will mean patients receive a better quality of care – key in preventing cases of medical negligence."
Mercury Legal Online is a group of personal injury solicitors in the UK who specialise in providing legal representation for victims of clinical and hospital negligence.
ENDS
Sources
(i) Nursting times, 14th February 2014, http://www.nursingtimes.net/nursing-practice/clinical-zones/management/attempt-to-introduce-law-on-minimum-staffing-levels/5067955.article?blocktitle=News&contentID=4385
(ii) Wales Online, 2nd January 2014, http://www.walesonline.co.uk/news/wales-news/liberal-democrat-leader-calls-minimum-6459950
About Mercury Legal Online:
Mercury Legal Online is a trusted group of specialist personal injury solicitors in the UK. Mercury Legal Online is administered and run by Gallium Legal LLP and is regulated by the Ministry of Justice. The firm specialises in assisting victims of clinical negligence.
About Fiona Hedges:
Fiona Hedges is a Solicitor who specialises in Medical and Clinical Negligence claims. Fiona has settled claims relating to hospital errors and negligent doctors and has also helped many victims of negligent cosmetic surgery procedures.