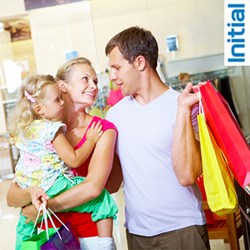 Cleaning is a big deal for consumers, with up to 99% of customers saying that poor cleanliness would negatively affect their perception of a retail store
Cape Town, South Africa (PRWEB UK) 20 February 2014
In the current tough economic market, retailers need to concentrate on making the retail experience offered in their stores superior to that of their competitors. With just about everything available online these days, one of the ways retailers can do this is by concentrating on the in-store experience. In this regard, hygiene and the cleanliness of a store and its facilities can have a huge impact on customer perception. Cleaning is a big deal for consumers who are constantly looking not just at what they spend their money on, but where they spend it. According to a telephone survey conducted by Harris Interactive for Cintas between the 17-20th December 2010, up to 99% of customers surveyed stated that poor cleanliness would negatively affect their perception of a retail store.
The bottom line is that if a customer is unhappy with their overall experience, they will take their business elsewhere. Happy shoppers stay longer, and spend more, and are also more likely to give positive recommendations. The key hygiene risk areas for retailers are primarily public and staff bathrooms but also include food courts, escalators and lifts, ATM keypads and children's play areas. In short, anywhere a customer could come into contact with germs and bacteria.
According to the paper "Bacteria found on banks' automated teller machines (ATMs)" published on the 5th April 2012 by the African Journal of Microbiology Research, the requirement for ATMs have been has increased due to their additional functions. Related to ATM's functionality is also their increase of frequency of the use by the public. In this study samples of ATM's keypads and screens were tested, the results showed positive for E.Coli, Bacillus spp. and S. aureus strains.
A UK study, "Planned, motivated and habitual hygiene behaviour: an eleven country review" conducted by Valerie A. Curtis, Lisa O. Danquah and Robert V. (Health Education review published by Oxford Journals: 13th March 2009; 24:655–673) cited that that only 43% of mothers wash their hands after changing a nappy. Further findings indicate that shopping carts handles and seats for children can harbour bacteria such as E.Coli and Salmonella, and according to Cassie Clayton, Chief of Nursing at the Morton Health Care Clinic in Tulsa, Okla, "Those pathogens could be on inanimate objects for days", mentioned in the article "Shopping cart germs: Bacteria found on handles, seats, carts could contaminate your food" (14 February 2014). This is further confirmed by her assistant, a University of Tulsa microbiology graduate student, Ahmed Gad, whom took samples of shopping carts at three Tulsa area grocery stores. "You can find micro-organisms everywhere," he said. "One-third of them appeared to have E. coli."
As shoppers touch so many surfaces during the course of a single shopping trip, their hands become potential carriers of disease, passed on from other people via the surfaces with which they make contact.
Initial - leading experts in hygiene solutions - partners with retailers to identify the specific risk areas in their retail environments, and then create tailored solutions including hygiene diagnostics, service contracts and checks as well as shopper and staff education material. Initial's new Signature Range comprises of 12 stylish hygiene products, available in white and silver and featuring antibacterial ions embedded within the plastic and painted coatings to provide hygienic protection on key touchable surfaces. Surfaces are specifically designed to be smooth, therefore making it easier for dirt, debris and bacteria to be cleaned away.
As part of a major investment in hygiene innovation, the Signature bathroom hygiene product range has been extensively developed, designed and tested. The whole project required more than 4,500 man days and the units have been tested for long-term reliability and robustness, which is especially important for the high-traffic retail environment. For example, the Air Freshener Spray was tested for 1.5 million operations and the Soap Dispenser for almost a million operations.
"I'm certain that those organisations with better hygiene demonstrate better business results. We want to help organisations understand the link between occupational hygiene, customer satisfaction, employee productivity and ultimately business success," said David Lewis, MD of Rentokil Initial.
About Initial Hygiene:
Initial Hygiene is one of the leading hygiene services companies in South Africa. It provides innovative and environmentally responsible bathroom hygiene services solutions to large and small organisations across a range of business sectors including public administrations and schools, food and drink manufacturing, hospitality and leisure, medical and paramedical, construction, retail, services and transportation.
The range of Initial Hygiene's services and supplies includes:

Hand washing and drying products and services
Feminine hygiene disposal units and services
Products for bathroom, urinal and toilet hygiene and cleaning
For a more information Initial's services, or to arrange for a free hygiene services survey of your business, contact Rentokil Initial on 0800 77 77 88 or visit their website.
About Rentokil-Initial:
The Rentokil Initial group specialise in pest control, hygiene services and interior landscaping for businesses across the globe. Using leading-edge, environmentally-friendly technology, their experts deliver a wide range of tailored services to businesses of all kinds. Rentokil Initial South Africa has operations in all major business centres across the country.