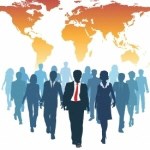 "My Six Sigma certification has definitely helped my resume get noticed." - Ron
Downingtown, PA (PRWEB) February 20, 2014
In this competitive job market, finding a way to get your résumé to stand out is critical. Getting a Six Sigma certification through the Management and Strategy Institute is one way that people are enhancing their résumés and increasing their earning potential.
The Management and Strategy Institute is now offering Six Sigma certification at the Yellow belt, Green belt, and Black belt level. They also offer Lean Six Sigma certification for those in the manufacturing industry. The Black Belt level, which is designed for project leaders, is just $299.95 and includes free training material.
Certified Six Sigma Black Belts take home about $38,000 more annually than their uncertified colleagues, as stated by the iSixSigma Global Salary Survey. Even individuals with a Six Sigma Green Belt certification, which is considered the mid-manager level certification, have a national average salary of $72,000 per year in the United States according to Indeed.com.
So why is this certification so valuable to employers? It's because employers know that Six Sigma trained employees have a strong understanding of how to best utilize resources and cut down on waste. This means a more productive workforce and a stronger bottom line. Increasing efficiency and profitability within an organization is considered one of the most sought after skills for career advancement in today's competitive environment.
Another reason these certifications are popular is that they can increase customer satisfaction and therefore, the image of the company. When Six Sigma is combined with the "voice of the customer" approach, it allows a company to achieve huge increases in productivity and customer satisfaction. Customers get better products and services, and become more loyal to the company and its brands.
The Management and Strategy Institute (MSIcertified.com) provides online certification of management and business skills for individuals who wish to advance their knowledge in the field of business. All exams include free training material and are competency based, meaning the student can take the exam as soon as they are ready.