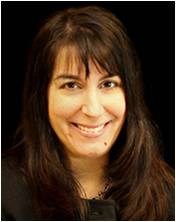 Zelman's four years of research analyzed the extent of senior nonprofit leaders' role in the nonprofit's internal communication efforts.
McLean, VA (PRWEB) February 19, 2014
Coulter is proud to announce that associate vice president Shawn Taylor Zelman, PhD, MPA, recently completed her doctoral studies in organization and management, earning her doctorate degree. Zelman first joined Coulter in 2004, and currently serves as the executive director for the Women's Network in Electronic Transactions.
Zelman wrote her dissertation on nonprofit leadership communication, "Improving the Internal Communication Effectiveness of Nonprofits Through Leader Support." Zelman's four years of research analyzed the extent of senior nonprofit leaders' role in the nonprofit's internal communication efforts. The results of this research showed that each of the leaders had differing experiences in communication prior to taking their positions in the nonprofit industry. Zelman's research helped identify the need for more focus on business communications and how to incorporate communication coursework into management curriculum.
"I am proud of this accomplishment because my research will assist nonprofit leaders in more effectively communicating information to their internal audiences," said Zelman. "Throughout my career, I hope to use my knowledge to focus on the two themes that arose from my research – listening and trust. These themes are important in the communication process of transferring information from the senior leader to subordinates. I plan to write articles on topics related to my dissertation as well as use this information to assist Coulter clients through presentations."
In Zelman's nonprofit experience, she has worked to effectively brand organizations to grow membership, increase corporate sponsorships, and to be part of the industry conversation. With extensive experience in handling an organization's management and communications needs, developing and implementing strategic plans, developing alliances, building chapter and online communities, managing community programs and projects, and grassroots coalition building, Zelman's direct and detail-oriented approach has offered organizations the peace of mind to get their initiatives completed on time and successfully.
"Shawn has been a valued consultant and colleague over the past decade," said Erin M. Fuller, FASAE, CAE, president, Coulter. "We are so proud of Shawn for her educational accomplishments, and it is a particular thrill and honor to address her as 'Doctor Zelman'. All of our colleagues look forward to continuing to learn from her to further advance the work Coulter does to take nonprofit associations from good to great."
---
Coulter
Nonprofit Success … Realized
Coulter increases the market relevance, brand power and economic capacity of socially-principled, high-potential nonprofit organizations. Coulter provides association management services with comprehensive headquarters solutions and project-based outsourcing for trade, professional and cause-based associations and foundations. Coulter's nonprofit events division produces conventions, conferences, trade shows and live Awards programs, from concept through execution. Coulter's consultative unit delivers solutions which enhance nonprofit capacity and brand. Coulter is Charter Accredited by the Association Management Company Institute. Coulter is division of the Coulter Companies, a professional services firm recognized by the American Business Ethics Awards as one of the top companies in the United States.
For additional information on Coulter, visit http://www.wearecoulter.com.