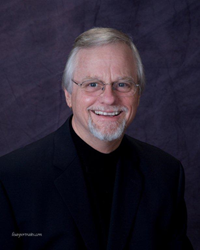 to date no state jurisdictions have passed legislation providing relief from registration as a broker-dealer
The Woodland, Texas (PRWEB) February 26, 2014
The SEC No-Action Letter addresses a long-standing issue of broker-dealer regulations for facilitating the sale of a business. The issue was driven in part by the question as to whether a sale of all, or a controlling interest in, a business was a securities' and in part by the fact that broker-dealer registration imposes significant costs on intermediaries, as well as a regulatory model that is not structured to accommodate the particular role.
However, for now, financial intermediaries and the activities of M&A Brokers continue to be subject to state law, and as such M&A Brokers will still have to comply with those state securities' law statutes with respect to registration requirements. The M&A Broker exemption is supported by the North American Securities Administrators Administration, and approximately 14 states are considering rule making and or legislation that would exempt certain M&A Brokers from broker-dealer registration in their respective jurisdictions. Notwithstanding that, to date no state jurisdictions have passed legislation providing relief from registration as a broker-dealer in conformity with the No-Action Letter.
It is unclear what the implications of the No-Action Letter are with respect to the rule modifications the Financial Industry Regulatory Authority ("FINRA") is anticipated to propose for "limited corporate financing brokers", and or H.R.2274, the Small Business Mergers, Acquisition, Sales, and Brokerage Simplification Act of 2013, which passed the House of Representatives on January14, 2014 and was forwarded to the Senate for consideration.
We hope that this information has been helpful to you. This legal update has been provided to you courtesy of The LeGaye Law Firm, P.C., 2002 Timberloch Drive, Suite 200, The Woodlands, Texas 77380. Visit our web site at http://www.legayelaw.com. Should you have any additional questions, please feel free to contact Daniel E. LeGaye or Michael Schaps by e-mail or phone, at 281-367-2454, or consult with your legal counsel or compliance consultant. The information contained herein is not, nor is it intended to be legal advice or establish or further an attorney-client relationship. All facts and matters reflected in this information should be independently verified and should not be taken as a substitute for individualized legal advice. You should consult an attorney for individual advice regarding your own situation. Not Board Certified by Texas Board of Legal Specialization.