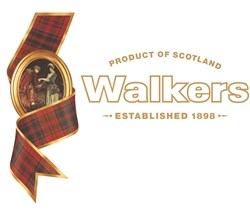 Hauppauge, NY (PRWEB) February 19, 2014
In celebration of the Jewish presence in Scotland and Scotland's recent award of the Jewish Tartan to the Jews of Scotland, the Museum at Eldridge Street will feature a concert of Scottish Jewish baroque and klezmer music in Spring 2014, to be sponsored by Walkers Shortbread. The event will feature Walkers Shortbread's all natural, certified kosher OUD shortbread cookies at a traditional Scottish-Jewish reception following the event.
"We're honored to sponsor an event so closely connected to Scottish heritage," says President of Walkers Shortbread, Inc., Steve Dawson. "This was a natural fit for us and we're thrilled to celebrate the close links between Scottish and Jewish history and culture."
The concert will trace the early music of the East European Jews as well as early baroque influences on klezmer Scottish music. Part of the Museum at Eldridge Street's popular "Lost and Found Music Series," the concert will take place in the National Historic Landmark 1887 Eldridge Street Synagogue, which recently underwent a 20-year, $20 million restoration. The event takes place on Sunday, March 2, 2014 at 3:00 p.m. at 12 Eldridge Street, between Canal and Division Streets, in Manhattan's Lower East Side historic immigrant neighborhood. For directions, tickets and more information, please visit http://www.eldridgestreet.org. For more information on Walkers Shortbread, please visit http://www.us.walkersshortbread.com.
###
About Walkers Shortbread
Walkers was founded in 1898 and is still a family owned and managed company. We proudly bake the finest shortbread in the world in our home village of Aberlour in the Scottish Highlands. Walkers is now sold in over 80 countries and is the leading brand of food exported from Scotland. Our shortbread, cookies and oatcakes contain no artificial flavorings, colorings or additives, and are certified kosher OUD. Walkers does not support the use of GM ingredients. For more information, please visit http://www.us.walkersshortbread.com/.