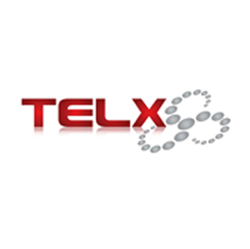 Miami, FL (PRWEB) March 03, 2014
With incredible technologies comes a lot of responsibility. Because computers are so complicated, maintaining them can be expensive, in both time and money—as a result, IT engineers usually have to be hired in order to keep systems working at all times. Usually, businesses are forced to take on this task by themselves—but with companies like Telx, which are designed to support their IT needs for a fraction of the cost and without the burden of hiring and training any new staff, businesses don't have to hire anyone. They can just hire Telx to take care of all of it, at a flat cost.
Telx Computers, a prominent Miami IT services company, announced today a new feature on their website: online support ticket submission. Now, rather than having to call in, customers in need of technical support for their servers, workstations, or other technology can simply visit the Telx Computers website and submit a support ticket there.
Telx offers several options for IT support, as outlined on their website. The first tier of support, called the Classic Membership, includes up to one hour of service per month, up to 5 GB of e-mail and web hosting capacity, up to 10 GB of monthly hosting bandwidth transfer, and up to 25 unique mailboxes for company email.
The second of the IT service packages is the Premium Membership, and this includes up to three hours of service per month, up to 20 GB of e-mail and web hosting capacity, 15 GB of monthly hosting bandwidth transfer, and up to 50 mailboxes. This package is over twice as robust as the classic package.
Yet none of the other two compare to Telx's Gold, or VIP, Membership. This includes 5 hours of service hours per month, and unlimited usage of all the other services, including the business mailboxes. But it includes even more than that. It also provides customers with network & servers monitoring, Microsoft Office training & troubleshooting, server & workstations virus updates, monthly servers check up & maintenance, nights & weekends emergency support, and daily checkups of backed-up server data.
About Telx Computers - Lauded for its robust security, Telx's network support uses firewalls to monitor client networks and servers, and to prevent illegal access to such. Firewalls protect networked systems, acting as guards that keep out hackers and viruses. Telx uses firewalls made by Sonicwall. Sonicwall's security systems are like miniature computers that are dedicated to guarding between the internet and important business networks, ensuring that only the right data connections make it through.
As part of their IT services, Telx monitors client networks 24/7, using unmatched diligence to spot unwanted activity before it can do any damage, and if it does, to stop it expediently.
More information can be found at their website, http://www.telxcomputers.com/.