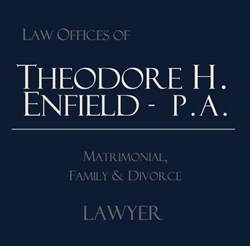 Miami, FL (PRWEB) February 19, 2014
When a marriage with children breaks down, an important question is always raised: who is responsible for taking care of the children? Who is monetarily responsible, one or both parents? These questions are why child support cases are handled in a court of law—it enables justice, rather than emotion, to rule in favor of the well-being of children.
Commonly, courts rule that one parent has custody of the children, while the other parent must pay a monthly stipend to help with the financial burden of raising them. This can take the form of "child support," which is a monthly taxable monetary stipend to the primary custody parent. In legal terms, this is called alimony.
Marriages break down for a few reasons, whether it was because the couple was not right for each other or because of some wrong (like adultery). This process, called divorce, is often lengthy, difficult, emotional, and bitter, but does not necessarily have to be; a Miami divorce attorney like Theodore Enfield can provide help.
Theodore Enfield, a legal counselor who also handles Florida child custody, today announced calm, positive, and peaceful child support consultation, free of charge. In a state like Florida, where many people going through a divorce decide to represent themselves, legal counselors like Theodore Enfield can provide expert legal advice and help a parent determine their chances for a fair and stable settlement that is best for their children.
When children are involved, it is especially important to have a skilled lawyer. Florida child custody laws can be complicated, and as a result, former spouses can find many reasons to disagree. Family law attorneys like Theodore Enfield provide a level-headed, emotionally detached perspective on these issues, and can therefore help interpret the law in a way that works out for everyone.
If clients willingly share the truth of their situation, a lawyer can represent them effectively. Some reasons for marriage annulment or divorce include fraud, incest, bigamy, impotence, lack of consent, mental illness or insanity, and the influence of drugs/alcohol.
The following are some, but not all, of the factors that Florida law and courts consider in deciding a child custody case: the ethical values of the parents; the health and personal well-being, both mental and physical, of the parents; the child's (or children's) performance in school; the personal preferences of the children; if the children are intelligent, understanding, and experienced enough to have a valid preference; any abuse, be it physical, emotional, sexual or otherwise; even neglect. Florida alimony laws are also crucial in cases like this, and Theodore Enfield, an expert in alimony may help to bright the futures of any children involved.
Theodore Enfield's website can be found at http://www.theodoreenfield.com/. He can be contacted for a complimentary consultation at 305-933-9592 or 1(800) 733-5299.