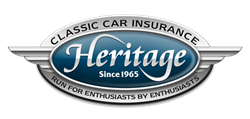 It's all about understanding our client's needs.
Birmingham, West Midlands (PRWEB UK) 19 February 2014
This independent research carried out by Direct Line suggests that these figures could be down to young people remaining at their parent's address into their 20s.
With the number of cars per household increasing, insurers are creating a flexible policies that cover; classic cars, historical vehicles, motorbikes, everyday cars and vans for the ever-growing multi-fleet family
Mark Wilkinson, Partner at Heritage Classic Car Insurance said: "It's easy for classic car enthusiasts to overlook multi-car insurance when they search for policies.
"Our bespoke packages includes all vehicles in your household, including bikes and commercial vehicles as well as your classic car, so everything's under one contract, with one price and one renewal date. It makes a lot of sense.
"In the UK, there are many households that own several vehicles and take out multi-vehicle insurance policies. Under these policies, if you have more cars you have than drivers at the same address, the more money you could save, as the specialist insurers we use know you can only drive one vehicle at a time.
"It's all about understanding our client's needs and providing a product and service that suits them. It's also very handy to have one renewal date for all your vehicles!
"Any customer who takes advantage of a multi-car policy will have direct access to a dedicated account manager who can advise on necessary levels of cover, deal with the renewal and any changes on the policy plus quote on any other insurances the client may need," Mr. Wilkinson concluded.
Heritage Classic Car Insurance offer UK and European breakdown cover as standard with any multi-vehicle policy and have a 24 hour UK-based claim service, meaning drivers reach the right person at any time of the day or night.
For more information on insuring a classic car, visit the Heritage website or call their team of experts on 0121 246 8646.
-ENDS-
About Heritage Classic Car Insurance
Heritage Insurance are one of the leading insurance providers in the UK. The company was established in 1965 and supplies vehicle insurance, motor trade insurance and personal insurance. Heritage are experts in the field and have several exclusive schemes available from some of the top insurers.