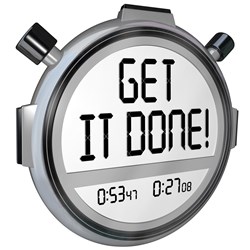 GetUSales offers Infusionsoft DFY campaigns that get businesses on the road to email marketing success quickly and seamlessly.
(PRWEB) February 20, 2014
An Infusionsoft DFY campaign is a ready-made campaign that is "Done For You." That means content, strategy, implementation … the works!
GetUSales is an industry leader in Infusionsoft DFY campaigns. GetUSales offers ready-made, turnkey packages for certain industries and can custom create campaigns specifically for individual businesses as well. Infusionsoft DFY campaigns are the right choice for business owners who are ready to harness the power of Infusionsoft without the hassle of creating their own campaigns.
Infusionsoft DFY campaigns are the right solution for busy business owners
For a busy business owner, learning to master the Infusionsoft program can be very time consuming but well worth the effort. Trying to design an effective marketing strategy, create content, and implementing the campaign can be more than most business owners have time for.
Handing over the reins of Infusionsoft marketing to a professional like GetUSales is the right solution for many business owners. The marketing experts at GetUSales will take care of what they do best – Infusionsoft DFY campaigns – so business owners can focus on what they do best – running their companies!
GetUSales offers ready-made Infusionsoft DFY campaigns for 5 industries
GetUSales' team of professional writers and marketing gurus can easily create a custom Infusionsoft DFY package for any business. Or, companies in the following five industries may choose from one of GetUSales ready-made content packages.
Real Estate– 9 campaigns: General Listing, Z-Buyer, COI/Past Client, Short Sale, General Buyer, RentBO, FSBO, Expired Listing, and Dave Ramsey.
Chiropractic – 8 Campaigns: New Patient WOW, Newsletter Campaign, 1st Visit WOW, 5-Part Sales Funnel, End-of-Year Deductible, Existing Patients, and Holiday.
CrossFit – 10 Campaigns: WOD Alert Opt-In, New Prospect/Expressed Interest, New Member, Local Outreach, Box Visitor/Interview, Discontinued Membership, Rollover 12-Month, and Special Announcements.
Dentist – 8 Campaigns: 11 Secrets to Raising Cavity-Free Children, 9 Critical Secrets of Dental Implants, End-of-Year Deductible, Refer a Friend, Holiday, The Miracle of Dental Implants, Existing Patient WOW, and Call-In Lead Forms.
Wedding Coordinator – 6 Campaigns: New Lead/Expressed Interest, Appointment Follow-Up, Contract Follow-Up, Wedding Survey and Testimonial Request, Special Announcements/Anniversary, and Refer A Friend.
Get started with an Infusionsoft DFY campaign today!
To get on the road to email marketing success today, call GetUSales at 855-834-4850 or visit http://www.getusales.com.