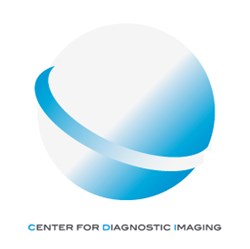 Miami, FL (PRWEB) February 19, 2014
The best way to treat any disease is to prevent it from occurring in the first place. This is the idea behind preventative medicine, which not only prevents disease, but prevents the costs that come with it. Anyone with risk factors, such as being over age 45, smoking, or a family history of heart disease, diabetes, or cancer, can benefit from diagnostic medicine, such as a PET scan, MRI, or full-body scans using 21st century technology.
That is why CDI Miami, a medical imaging center located in Miami, Florida, announced today that they will be accepting a new list of insurance providers. With comprehensive coverage from any one of these providers, anyone concerned about preventing disease in their life can sign up for a scanning procedure; using PET CT scans and other imaging techniques, CDI Miami can accurately, painlessly, and quickly assess a range of potential internal developments that would not have been obvious without a scan.
CDI Miami has the highest standards for diagnoses of all kinds. Scans can not only determine what diseases might be affecting the body, it can also help doctors and radiology experts tell what prevention techniques or treatments are necessary. CDI Miami is also an advocate and pioneer of digital mammography, which is an incredibly useful medical diagnostic tool.
A bone density MRI scan or X-ray is another innovative way that CDI Miami helps prevent disease. These can detect potentially disastrous health issues in bone structure, which deteriorates over time. Bone loss is one of the most common age-related health issues, and as a result is one of the most important medical considerations.
The providers that CDI Miami recently signed on are as follows:
Accountable Health Plan PPO, Aetnaal Florida PPOAmeriplan, American Medical Security, AV Med, Beech Street, BeneSight, Blue Cross Blue Shield, CareMark Careplus, Cigna, EverCare, First Health, Fortis, Freedom Health, Great Western, Health Advantage, Humana, Preferred Care Partners PSO, Medica, Medicare, Medical Pass, Multiplan, Oxford, PPO Next, Preferred Care (PHCS), Preferred Medical Plan, Pro Family, Pro Medical, Private Healthcare Systems, Southcare PPO, StayWell, Summit Health Plans, Tricare PPO, Tropical Medical Plan, United Vista, Wellcare, Neighborhood, Three Rivers Provider Network, and more.
For in-depth kidney, pancreatic, or other soft tissue scans, CDI also offers MRCP scans, as well as PET scans, breast ultrasounds, CTA scans, and more.
About the Center For Diagnostic Imaging, Miami: CDI Miami, the Center for Diagnostic Imaging, is often the number one choice for people searching for MRI in Aventura and surrounding areas. They have convenient locations in South Florida - Aventura, North Miami Beach and South Dade. For more information and to book a consultation, call toll free on 800-371-0002 or visit http://www.cdimiami.com/locations/.