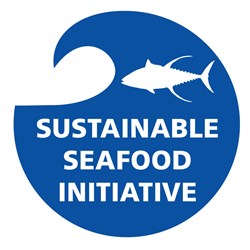 Charleston, S.C. (PRWEB) February 18, 2014
If you're looking to enjoy downtown quality dining without the downtown hustle and bustle, Angel Oak Restaurant on Johns Island welcomes you to their upcoming Sustainable Seafood Dinner taking place on February 24, 2014 at 6:30 p.m. Chef Jay Kees is preparing a five-course meal that mingles modern American taste with Spanish specialties, made complete with wine pairings from around the world or a local craft brew of your choice.
-- Smoked snapper and flounder parfait with roasted vegetable mousse and endive paired with Zenato Lugana from Italy
-- Roasted clams with house cured bacon, red chilies, and curry paired with Clean Slate Riesling from Germany
-- Blackened Vermillion snapper with charred green tomatoes and romesco sauce paired with Renacer Malbec from Argentina
-- "Surf and Turf" featuring tuna filet with quail egg and Maltese sauce and sesame seared tuna with a cucumber mousse paired with Juve y Camp Cava from Spain
-- Salted buttermilk crème caramel with toasted pecans paired with Hidalgo cream sherry from Spain
Tom Swift & His Electric Cohorts will provide live music for the evening as Angel Oak honors local ingredients in a cozy, rustic environment well-suited for a date night or catching up with friends. The South Carolina Aquarium's Sustainable Seafood Initiative program coordinator Shelley Dearhart will be present to share information with guests about sustainable seafood best practices and how to make wise choices when eating out and at home.
The dinner is $50, $20 additional for wine pairings, and takes place on February 24, 2014 at 6:30 p.m. Angel Oak Restaurant is located at 3669 Savannah Highway on Johns Island. Reservations can be made by calling (843) 556-7525. Ten percent of the proceeds will go to support the South Carolina Aquarium Sustainable Seafood Initiative.
For all media inquiries, please contact Kate Dittloff at (843) 579-8660 or kdittloff(at)scaquarium(dot)org.
About the Sustainable Seafood Initiative:
Designed to promote the use of local and sustainable seafood in South Carolina's restaurants, the Sustainable Seafood Initiative helps ensure that consumers have fish for the future by teaching our partner chefs about sustainable and local seafood, assessing their menus, and encouraging consumers to dine at our partner restaurants. The Sustainable Seafood Initiative pragmatically balances the needs of the environment with the world population's need for seafood. We believe that we can lessen the impact we have on the oceans by making wise seafood choices and encouraging improvement of fishing and fish-farming methods. The Sustainable Seafood Initiative is made possible through the generosity of sponsors, especially our Champion sponsors The Boathouse at Breach Inlet, Fleet Landing Restaurant & Bar and Hank's Seafood Restaurant.
About Angel Oak Restaurant:
Owners and operators Jay and Nicole Kees opened Angel Oak Restaurant in 2012 with the ideal to pair local and sustainable ingredients with southern fare. With the perfect blend of Nicole's hospitality background and Jay's culinary expertise, the pair have yet to disappoint those looking to satisfy their Lowcountry cuisine cravings. The fried chicken, pimento burger and the in-house prepared ricotta are just a few of the fan-favorites along with the quaint décor and character. Located just minutes from downtown Charleston, Angel Oak is a dining experience that is well worth the drive.
About the South Carolina Aquarium:
The South Carolina Aquarium, Charleston's most-visited attraction, features thousands of amazing aquatic animals from river otters and sharks to loggerhead turtles in more than 50 exhibits representing the rich biodiversity of South Carolina from the mountains to the sea. Dedicated to promoting education and conservation, the Aquarium also presents fabulous views of Charleston harbor and interactive exhibits and programs for visitors of all ages.
The South Carolina Aquarium, a 501(c)(3) not-for-profit organization and is open Daily from 9 a.m. to 6 p.m. The Aquarium is closed Thanksgiving Day, half day Dec. 24 (open 9 a.m. to 1 p.m.) and Dec. 25. Admission prices are: Toddlers (1 and under) free; Youth (2-11) $10.95; Adults (12-61) $17.95; Seniors (62+) $16.95. The Aquarium plus the 4-D Theater experience is free for Toddlers, $15.95 for Children, $22.95 for Adults, and $21.95 for Seniors. The 4-D Theater experience only is $6.95 for Children, Adults and Seniors and $2.95 for Members and Member Guests. Military, senior, college and group discounts are available. For more information call 843-720-1990 or visit scaquarium.org. Memberships are available by calling 843-577-FISH.
###