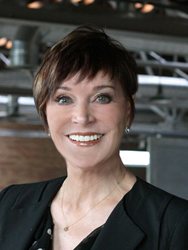 'HUB 801 Events Center is a beautiful and welcomed meeting and event venue for Ogden.' - Caren Werner, Ogden/Weber Convention & Visitors Bureau
Ogden, UT (PRWEB) February 27, 2014
Hub 801 Events, a recently remodeled premiere event center in Ogden, UT, is scheduled to open in May, 2014. The 25,000 square foot facility, built in the 1940's as "The Bottleworks", originally served as a Coca-Cola bottling facility.
The building has undergone a complete renovation and will feature an urban chic, industrial loft atmosphere incorporating several modern and unique aspects, including state-of-the-art audiovisual technology. This innovative facility will be capable of accommodating all types of events, from small corporate meetings to weddings and events of 350 or more.
Caren Werner, Convention & Events Services Manager for the Ogden/Weber Convention & Visitors Bureau, commented on the opening, "HUB 801 Events Center is a beautiful and welcomed meeting and event venue for Ogden. The building has been preserved, exposing the original brick and high ceilings, and has been updated with state of the art technology. The space offers numerous options from a small meeting to large elegant dinners. Most importantly, the HUB 801 staff has extensive knowledge and experience that will guarantee a successful event!"
Judy Jackson, President of Hub 801 Events, brings a wealth of expertise in event planning and management. She has been involved in planning high-profile events and entertaining C-level executives around the world, including the 2002 Salt Lake City Olympic Winter Games, Sundance Film Festival and premiere events in Athens, St. Moritz, Paris, Palm Beach, New York, Napa Valley and Honolulu. In 2009, she formed a company partnering with Gabriel Management and Noah Corporation and played a key role in opening and managing event centers in Utah, Arizona, Colorado and Texas. Recently, Judy was also instrumental in developing a highly successful full-event program for the Natural History Museum of Utah.
The event center will feature six unique gathering spaces, including a Grand Ballroom for large receptions and a multi-use space that can be transformed to accommodate large corporate meetings, luncheons, dinner parties or even wedding ceremonies. Other spaces include a man-cave with wide screen TVs, pool table, built-in bar and more, designed for pre-wedding gatherings, parties, or corporate break-outs. At the opposite side of the building is a bridal room that features feminine and intimate decor with ideal lighting and mirrors. The new event center will also include 2 reception / gathering areas, an executive boardroom, a party patio and a professional audio, video and broadcast production studio.
Hub 801 Events is located at 3525 Riverdale Road, Ogden, UT 84405. For more information about meeting space in Ogden, UT or wedding reception centers in Ogden, UT, visit the temporary web site at http://www.bgwservices.com/hub801-home.html or contact Kristina Myers at 801-409-1076 or info(at)hub801(dot)com.