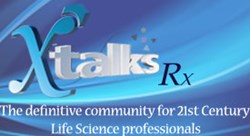 Toronto, Canada (PRWEB) February 21, 2014
A storm has been brewing since the workers' compensation medicare set-aside arrangements (WCMSA) were established in order to protect Medicare from future medical expenses from work comp and general liability claims.
With the mandatory requirement that all work comp and general liability claims be reported in electronic format, CMS has a mechanism to look back and identify if they have ever made any work comp-related medical payments.
Section 111 of the Medicare, Medicaid, and SCHIP Extension Act of 2007 adds new mandatory reporting requirements for group health plan (GHP) arrangements and for Liability Insurance (including Self-Insurance), No-Fault Insurance, and Workers' Compensation. Failure to comply can subject any company to "double damages." The Smart Act which went into effect 1/1/13 now adds additional burdens of related conditions. In this upcoming webinar, you will learn what an employer can do with baseline testing.
A live Q&A with the audience will follow the presentation.
For more information about this event or to register, visit The Sunshine Act: CMS Mandatory Reporting Requirements and Baseline Testing
Xtalks, powered by Honeycomb Worldwide Inc., is a leading provider of educational webinars to the global Life Sciences community. Every year thousands of industry practitioners (from pharmaceutical & biotech companies, private & academic research institutions, healthcare centers, etc.) turn to Xtalks for access to quality content. Xtalks helps Life Science professionals stay current with industry developments, trends and regulations. Xtalks webinars also provide perspectives on key issues from top industry thought leaders and service providers.
To learn more about Xtalks visit http://xtalks.com
For information about hosting a webinar visit http://xtalks.com/sponsorship.ashx
Contact:
Zayeeta Dasgupta, M.Sc in Life Science and Business Management
Tel: +1 (416) 977-6555 ext. 260
Email: zayeeta(at)xtalks.com