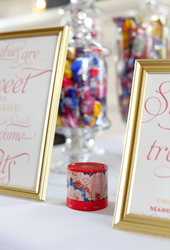 Irvine, CA (PRWEB) March 13, 2014
Fashion Audio LLC is pleased to announce the addition of Christine Burke to the chicBuds / Fashion Audio team as President and General Manager. Christine is joining chicBuds from Logitech, a world leader in products that connect people to the digital experiences they care about. At Logitech, Christine was responsible for global sales and marketing for the Ultimate Ears custom earphone division. Prior to running the sales and marketing team for the custom division, Christine also ran the Artist Relations and Social Media groups for Ultimate Ears as well as worked on the Logitech UE Brand Marketing team. She had the opportunity to work in Product Development when Logitech first acquired Ultimate Ears.
Christine was born in San Francisco and raised just outside of San Francisco in San Mateo. She also lived in Tehran, Iran for 2 years as a child and lived in Bordeaux and Paris France for 2 years as a young adult. For the last 2O years she has called Orange County her home and currently resides in Aliso Viejo with her husband of 18 years, John, their two children (Kyle 16 yrs and Kendra 13 yrs). She holds a BA in French and a minor in Management from the University of California, Irvine.
Christine is replacing acting CEO and Fashion Audio Board Member Cynthia Harriss. Cynthia Harriss, former President of Gap North America and former President of Disneyland Resorts, will remain on the Board of Directors for Fashion Audio. She is accompanied by fellow board members Mary George, former CEO of Bell Sports and longtime consumer executive, Thimio Sotos, Executive Vice President and Chief Financial Officer of Jbrand Jeans and the founders of ChicBuds, Kailynn Bowling and Nikki Carlson. The Executive Chairman of the Board is Bob Allison, the Managing Partner and Founder of Innovate Partners.
About chicBuds:
For years the marketplace had been flooded with male-oriented headphones and accessories, despite the fact that women were one of the highest levels of consumers out there. In 2008, Nikki Carlson and Kailynn Bowling decided the time was ripe to let the world see that flames and metallic hues were out, and high-quality products designed with runway style in mind were in.
Since then chicBuds has developed multiple product lines including flat printed non-tangle earbuds and loud portable speakers. ChicBuds product lines have been featured in numerous magazines and media outlets, and are sold in hundreds of retailers. Playing on successes, chicBuds was excited to team up with Innovative Partners LLC in 2011 where chicBuds re-organized as Fashion Audio LLC.
FASHION AUDIO LLC
CORPORATE OFFICE:
2211 MICHELSON DR SUITE 300
IRVINE, CA. 92612