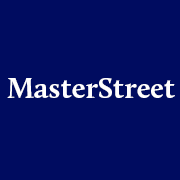 "Through our partnership with MasterStreet, we look forward to helping new professionals and teams master the skills they need." - Giora Morein, President, BigVisible Solutions
New York, NY (PRWEB) February 19, 2014
NEW YORK, NY | February 19, 2014 | MasterStreet (https://masterstreet.com) and BigVisible Solutions (http://www.bigvisible.com), a leading provider of agile solutions, are pleased to announce a new partnership that will make BigVisible Solutions' training classes available to professionals through MasterStreet's free search engine and booking platform for business and technology classes and training.
For ScrumMasters, product owners, and others new to agile and Scrum, BigVisible Solutions offers hands on, in person training courses covering Scrum, Agile, Lean Startup, and PMI-ACP certification. BigVisible Solutions' courses are located in major metropolitan areas, including Boston, MA; Durham, NC; and New York, NY. BigVisible Solutions' trainers are coaches first and understand the challenges top professionals face in implementing agile concepts inside a large organization.
"At BigVisible Solutions, we know that Scrum, Kanban, and Lean are not ends but tools used to achieve greater goals within an organization," said Giora Morein, President at BigVisible Solutions. "Through our partnership with MasterStreet, we look forward to helping new professionals and teams master the skills they need to deliver more quickly, react more easily, and delight customers with innovative products and services."
"MasterStreet is proud to partner with BigVisible Solutions, an innovative leader in agile solutions, including training," said MasterStreet CEO Thomas Lehrman. "Their hands-on, in person classes, covering various aspects of agile practices, provide convenient and practical instruction for busy professionals seeking this increasingly valuable and relevant business knowledge and expertise."
The following classes, taught by BigVisible Solutions' experienced instructors, are currently available:

Certified ScrumMaster (CSM)
Certified Scrum Product Owner (CSPO)
Agile Foundations
Certified ScrumMaster and PMI-ACP
About BigVisible Solutions
At BigVisible Solutions, we believe that lasting cross-organizational solutions can only be achieved through a personalized, holistic, and scalable approach that balances focus on project, program and portfolio delivery with business and product strategy. As your agile business partner we offer a team-up, top-down approach that empowers individuals at all levels of the organization with the knowledge and agile tools you need to achieve greater productivity, visibility, product quality, and accelerated value delivery. Our proven approach is vital to creating lasting and impactful results that persist long after an engagement is over. For more information, please visit http://www.bigvisible.com.
About MasterStreet
MasterStreet is a free search engine and booking platform for technology, business, and professional classes, programs, and conferences. MasterStreet's search engine contains more than 5000+ classes, programs, and conferences from top universities, training organizations, and conference providers that address key skill needs in Engineering, IT, Design, Marketing, Strategy, Finance, Operations, and more. MasterStreet helps partners reach leading entrepreneurs, executives, and their teams while providing useful data and analytics reports. For more information, visit https://masterstreet.com.