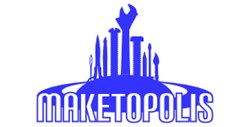 Tucson, AZ (PRWEB) February 19, 2014
Maketopolis is Tucson's first festival for makers, tinkerers, builders, engineers, hackers, crafters, hobbyists, and everyone curious about making cool stuff, hosted by Xerocraft and Maker House. Created by a group of makers, hackers and innovators to help highlight the skills of Tucson's creative class, Maketopolis is spearheaded by Dr. Patrick Marcus of Marcus Engineering, Justin Williams of StartUp Tucson, Connor Barickman of Xerocraft, and Vanessa Ford of Maker House.
Maketopolis is the maker community's chance to take the projects that have been worked on in garages or workshops and display them for all to enjoy. At this new Tucson festival, the focus is on wonder, fun and discovery. But more than that, says Ford, it is a chance for Tucsonans to see the power of the creative class at work. "Part of what Maketopolis is about is giving the community a chance to see that they can go beyond traditional education to gain skills that are valued in the 21st century. It's about more than making cool projects; it's about learning and honing skills that employers are looking for, and that includes employers right here in Tucson."
Adds Dr. Marcus, "Tucson is home to some of the best scientific and engineering minds in the country, and we need to keep them here! They're employed here by The University of Arizona, our local military bases, and in local industry. We also have an eclectic and talented mix of professional craftspeople and artisans, but these communities can often seem disconnected. Maketopolis hopes to bring visibility and a sense of community to engineers, scientists, technologists, artisans and craftspeople from distant industries to re-brand themselves as Makers. The sense of community helps to retain our talented workforce and maintain a sense that there are many opportunities locally."
Confirmed exhibitors include Atmel Tech on Tour, CoLab, STEMAZing, DIY Tucson, Pima CC Engineering Club, Bicus, Crafting Forward, Palo Verde HS Optimal Robotics, Sonoran Desert Flyers, SARA (Rocketry), Tucson Pumpkin Toss, Mansfeld Magnet Middle School - STEM Plus, Pima County Public Library's Little Free Libraries, The Foundry's Gentleman Robot, Bit Buckets Robotics Team, and the Tucson Steampunk Society.
Ford says it is not too late too late to register to exhibit, as the cut off date is February 26, 2014. Interested persons may sign up for a space here: http://www.eventbrite.com/e/maketopolis-an-art-crafts-and-technology-affair-exhibitors-registration-8557111551?aff=es2&rank=1&sid=04326a61788311e3adae12313913b211.
Maketopolis is a non-profit event. All proceeds will be used to cover the cost of the event, with any additional monies going toward making this an annual event next year. The event is free to all attendees, and open to all ages.
Maketopolis
March 1, 2014
10:00 AM to 4:00 PM
Downtown Tucson
Maker House, 283 N Stone
Xerocraft, 101 West 6th Street
About Xerocraft: Xerocraft is a fully recognized, 501(c)3 nonprofit corporation where people can share knowledge, resources and create awesome things. Come and meet others makers: people who like to tinker, make, build, craft, destroy, repair, wonder, invent, reuse, fabricate, share, explore, create works of art and have fun.
http://www.xerocraft.org
About Maker House: Maker House is a new collaborative artisan, maker, education, tech, and gathering space in Downtown Tucson, with a full coffee bar, wine bar and beer garden. Maker House hosts everything from laser cutting workshops to dance and art classes.
http://www.makerhouse.org
About Maketopolis: Maketopolis is a day-long showcase of Tucson's creativity, innovation and resourcefulness. This family-friendly fair has something for everyone: stomp rockets, robots, steampunk, 3-D scanning and printing, woodworking, quad-copters, little free library boxes, electronics, welding, textile arts, LEDs, costuming, and polymer modeling.
http://www.maketopolis.org
Sponsors include AGM Container Controls, Thomas R. Brown Family Foundation, Marcus Engineering, LLC and Xeridiem.