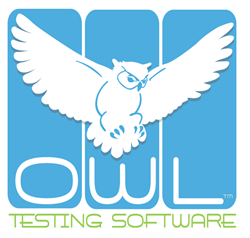 The Shared Course Initiative is excited to be able to have access to the OWL Test Management System in order to address some of its needs in the area of language assessment...
Pittsburgh, PA (PRWEB) February 20, 2014
OWL Testing Software announced today that the universities of Columbia, Cornell and Yale are using the OWL Test Management System for their Shared Course Initiative. The Shared Course Initiative is a cooperative learning program coordinated by the language centers at each of the three schools. Instructors participating in this Shared Course Initiative will use the OWL Test Management System (TMS) to manage language assessments for Less Commonly Taught Languages (LCTL).
The three universities, Columbia, Cornell and Yale, have created the Shared Course Initiative as a way to expand course offerings across their institutions. Students of less commonly taught languages can access the resources and expertise of a partner university for instruction in those languages not taught at their school of register. Through the initiative, the schools can combine the students of these less-prevalent language courses to make of the most effective use of instructional expertise – thus allowing a wider variety of LCTL courses to be offered more frequently. This year the languages offered through the initiative include: Bengali, Dutch, Khmer, Tamil, Classical Tibetan, Ukrainian, and isiZulu. These courses are not online courses, but rather classes offered using video conferencing. So that a student from Columbia University, for example, can interact directly with their professor from Yale University. The professors from all three universities will use the OWL Test Management System to build, deliver and rate tests remotely and in a common delivery format.
"The Shared Course Initiative is excited to be able to have access to the OWL Test Management System in order to address some of its needs in the area of language assessment. As one can imagine, the task of assessing language learners across multiple institutions, in a number of languages, and for different purposes is daunting. It requires a robust and versatile system that allows for building, deploying and rating tests remotely and in real time. We believe that OWL is such a system and that it will help us successfully meet these challenges thereby allowing us to fully address our needs in terms of assessment," says Stephane Charitos, Director of the Language Resource Center at Columbia University.
One of the many features that makes the OWL TMS a great fit for this particular learning model is the system's ability to capture and store digital audio files from oral assessments. For example, a professor from Cornell University can log into the OWL TMS and review and rate a Yale student's responses. That instructor can also leave textual and audio comments or a sample of the proper pronunciation beside the student's response. Then, by logging into their OWL account, the Yale student can not only read or replay their response to an item, but they also can review their Cornell professor's comments about their performance.
Two of the three universities, Columbia University and Yale University, already use the OWL Test Management System for in class exams, candidate screening and placement testing. According to managing member, Chris Dalessandri, "It is always gratifying when our current customers are so satisfied with our TMS that they look for innovative ways to expand its use. Because it is so flexible, OWL users can benefit from the convenience of applying one test management system to many different assessment needs."
Large enterprises worldwide choose OWL Testing Software because the company delivers a well-engineered, well-supported solution for all their assessment cycle needs. The OWL TMS is a complete platform for building, delivering, rating and reporting online assessments in a variety of languages. And, the test management system includes many features to ensure consistent testing from remote locations. Instructors can build customized testing items and include examples using text, images, audio and video files. Features such as virtual keyboards, item timers and audio recorders make the OWL TMS ideal for assessing a student's ability to understand and speak a language.
About OWL Testing Software
OWL Testing Software is a leading provider of enterprise-level test management systems to academia, business, and government organizations. For 15 years, the OWL Test Management System has been the proven online assessment solution to some of the world's finest organizations. Built as a Web-based solution for test creation, administration, and management; the OWL Test Management System is a flexible online test builder that can be applied to any learning situation. With OWL you can easily incorporate multimedia to create items that assess all four communication skills – speaking, listening, reading and writing. OWL is available as licensed software and as a hosted solution to meet the needs of any global organization concerned with enhancing the assessment process and improving outcomes. Please visit OWL Testing Software at http://www.owlts.com, or call (877) OWL-3395 for more information.