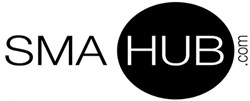 We stand by our cash flows by offering additional guarantees to our agents and purchasers.
Lake Oswego, OR (PRWEB) February 19, 2014
SMA Hub, Inc. is in business! The newly founded company seeks out to provide Exclusive Guaranteed In-Stock Secondary Market Structured Settlements directly to Agents and Agencies. They are the premier advisor's resource for exclusive "in-stock" secondary market structured settlements not previously offered to agents and retail investors. Also known as "in-force annuities," "factored structured settlements," or "secondary market annuities" these types of cash flows have undergone a new makeover to bring stability to this highly un-stable marketplace.
Before SMA Hub, buying a structured factored settlement was typically fraught with long delays, along with frustrating and disappointing fallout because of court denials of the transfer, a seller deciding at the last moment not to sell, and incomplete records and lack of clear title.
This new company has designed a unique process that eliminates all those negatives generally associated with these esoteric transactions. SMA Hub provides its exclusive service to retirement professionals that eliminates the negative experiences and time wasted selling a payment stream to a client, only to see it disappear from the market and frustrate all those involved.
SMA Hub offers retirement professionals a new and streamlined experience with Secondary Market Annuities like never before. They provide agents and their investors that experience with their unique purchase process. With SMA Hub's In-Stock inventory, purchasers will no longer need to tie up their funds for months waiting to see if their transaction gets approved in court. The payment streams sold by SMA Hub are fully processed and ready for immediate assignment to an advisor's clients. The advisor is assured a quick close, commission and a clear chain of title for his or her client.
About SMA Hub:
SMA Hub was founded in 2013 by veterans of the secondary market annuity and wholesale financial services industry. SMA Hub was created to address the glaring weaknesses of the marketplace and set out to refine, simplify and expedite the way business is done.
SMA Hub exists to serve advisors and process cases in a manner that protects the end purchasers to the highest degree. They offer proven payment streams to our advisors and their clients, by streamlining the purchase process, offering In Stock, Off the shelf SMAs, utilizing a professional payment servicing provider and thoroughly reviewing each payment stream.