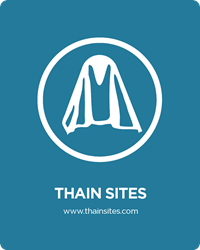 We are amazed at how many business owners still end up paying a lot of money for websites that are running on old technology and are a pain to change or update.
Barrie, Ontario (PRWEB) February 24, 2014
With the number of start ups steadily increasing, there is plenty of work to go around for web developers and designers alike. But one web design firm is discovering a huge service gap between expensive corporate websites and the do-it-at-home templates. Thain Creative has made it there mission to demystify the website process by pulling back the curtain and letting the client in on some of their secrets.
"Websites have typically been an expensive and heavy undertaking, but technology has evolved to the point where it doesn't have to be," says Thain Lurk, owner and Creative Director at Barrie based, Thain Creative and Thain Sites.
Their Fiasco Free Sites is one example of catering to a growing start up demographic in Barrie, Ontario.
"We've pulled back the curtain, so to speak, by putting the client face to face with our team during the website build process. It includes an initial 2 hr session, training, 24/7 support, free domain name and Q&A," said Lurk.
"We are amazed at how many people are still paying a lot of money for websites that are running on outdated technology, and are a pain to change or update," he said "We want people to feel more in control of their website and not feel left in the dust of new technology."
Brandon Davenport joined Thain in 2013 as Lead Developer, he says that there is a movement happening towards making intelligent websites that enable the owner to use the full power of the internet.
"It's no longer about 'tricking' the internet or Google into getting clicks or hits - people need to a) have the right tools and b) deliver authentic, fresh content. Lastly, they should feel comfortable putting it up on their own site."
Thain Creative has also launched a business directory through their website with a growing list of their best-recommended online tools and local resources to help small business owners save time, increase productivity and get the word out.
"We've done the leg work. Our whole aim is to try and help new businesses get on the right track and save them precious time and money. It really is that simple."
-30-
Thain Creative delivers intelligent solutions for their website, brand and creative design. They have the knowledge and experience to make educated decisions for their clients. Visit http://www.thainsites.com.