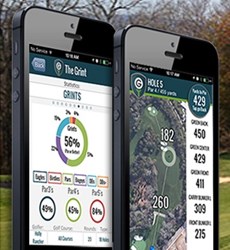 The new TheGrint PRO Memberships will be priced at $19.99 per year
Miami, FL (PRWEB) February 20, 2014
On Feb 19th 2014, the revolutionary app and website was showing new prices for their now called PRO memberships. These new memberships which include unlimited access to the Golf GPS rangefinder and all premium features is now $19.99 per year, down from its previous price of $69.99 per year.
TheGrint announced that the USGA compliant Golf Handicap s will continue to be offered free, while some of the advanced statistics will become part of the premium package, as well as the ability to see your friends statistics. But this limited access has not become effective as of Today.
Previous to this change, TheGrint had two types of memberships. The Gold membership was $69.99 per year and provided unlimited access to all premium features, including the GPS rangefinder. And the Blue membership that provided unlimited GPS access and 6 uploads per month on the Scorecard Picture service.
The $19.99 PRO membership will provide access to unlimited GPS and Scorecard Picture Service, as well as Live Leaderboards and Advanced Stats.
The GPS maps will continue to be sold separately at $0.99 per map.
For more information you can reach out at contactus(at)thegrint(dot)com.