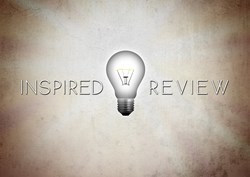 Presenting alternative document review approaches allows unrivaled cost control, aligned incentives, and maximized productivity.
New York, NY (PRWEB) February 19, 2014
Inspired Review, a leading managed document review solutions provider, is pleased to announce its upcoming webinar, "Alternative Approaches to Traditional Document Review." The webinar, presented by Global Lawyers Association (GLA), will be hosted by industry experts Gregory Witczak, Director of eDiscovery, Cliff Nichols and Michael Dalewitz and takes place on February 19th from 12:00-1:00pm EST.
The webinar will explore alternative pricing structures, workflows and technology to improve review productivity and increase the overall quality of reviews.
Cliff Nichols, Partner and Chair of eDiscovery for Day Pitney LLP, says, "When it comes to document review, the most expensive part of any litigation, clients need to know that they can demand more from outside counsel and discovery partners. And lawyers need to educate themselves on how to provide a more efficient and accurate review with predictable costs. This webinar opens the door."
Presenter Michael Dalewitz, Founder and CEO of Inspired Review, LLC states, "I hope this webinar will serve as an education mechanism for understanding different approaches that can create a more accurate, defensible and cost-effective review process beyond traditional, hourly and linear document review strategies."
Dalewitz also stated that, "Presenting alternative document review approaches allows unrivaled cost control, aligned incentives, and maximized productivity."
For more information or to register for the webinar, please visit http://www.glaworldwide.com/webinars
ABOUT INSPIRED REVIEW:
About Inspired Review
Inspired Review is a Managed Review firm launched to "disrupt" a marketplace that has been considered commoditized for a long time and has now seen a race to the bottom. We have launched a new model for document review that will forever change the way corporations and law firms approach their buying model for these services. Creating aligned incentives with the attorneys performing the reviews, the corporate client, the law firm, and the vendor, has allowed us to create a predictable and cost effective model that can rival all US based cost structures, and even offshore options. We have developed in depth, statistically validated QC and targeted search methodologies that will ensure the defensibility of your review and minimize any risk of error. Throughout the history of Inspired Review team management, there has never been a need to invoke a clawback agreement. Whether you need a robust managed review model, a better option for first review, or would like an integrated managed/technology assisted review, Inspired Review has a cost effective model that will be tailored to your individual needs. Inspired Review is dedicated to our clients and the community and donates a portion of our profits from each engagement to the charity of our client's choice. Learn more at http://www.inspiredreview.com