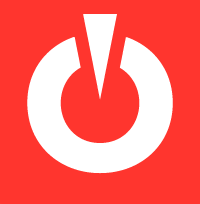 We are excited about bringing the 'gold standard' attributes of the Metrostudy membership to the Seattle market.
Houston, TX (PRWEB) February 19, 2014
Metrostudy, a Hanley Wood company, announced today that it is expanding its housing research operations to include the greater Seattle market. The move is part of Metrostudy's continuing plans to expand its national coverage and enhance its existing analysis of the Seattle region. Seattle area builders, developers, lenders, and building product manufacturers will now have access to Metrostudy's lot-by-lot, project-by-project research methodology.
"With four decades of experience, Metrostudy is recognized as the market leader in providing data, insights, and consulting services to the housing industry," said Chris Veator, President of Metrostudy. "Our coverage of three quarters of the U.S. housing market provides immense value to our customers. Seattle is an important market for us, and we are very excited to be taking this expansive step."
Launching Metrostudy's primary research in the Seattle market demonstrates the company's commitment to providing high-quality data in a market projected as one of the top ten U.S. markets for new home sales in 2014. Consistently ranked as one of America's most livable cities, Seattle also ranks very highly (5th in the nation) in wage growth – a key indicator for housing market viability.
"Metrostudy has a long history of tracking the nation's housing markets and expanding our coverage to the Pacific Northwest is a natural extension of our presence on the west coast," noted Mike Castleman, Jr., Senior Vice President of Metrostudy. "We are excited about bringing the 'gold standard' attributes of the Metrostudy membership to this market, including our primary research derived from driving all subdivisions every three months; briefings and consultations with our Seattle-based regional director; and, of course, unlimited use of our Metrosearch technology platform – available online and on your tablet when working in the field."
Metrostudy is in the process of hiring an experienced research team in Seattle to begin survey operations. That team will be led by a regional director with strong ties to the local homebuilder community.
About Metrostudy
Metrostudy is the leading provider of primary and secondary market information to the housing and related industries nationwide. Metrostudy provides research, data, analytics and consulting services to help builders, developers, lenders, suppliers, retailers, utilities and others make investment and business decisions every day. Metrostudy is a Hanley Wood company. For more information, visit http://www.metrostudy.com.
About Hanley Wood
Hanley Wood is the premier information, media, event, and strategic marketing services company serving the residential, commercial design and construction industries. Utilizing the largest editorial- and analytics-driven construction market database, the company produces powerful market data and insights; award-winning publications, newsletters and websites; marquee trade shows and executive events; and strategic marketing solutions. To learn more, visit hanleywood.com.