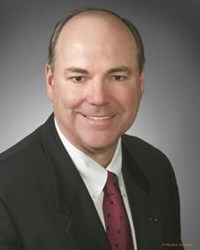 There has never been a better time to be in the wealth management business.
FALLS CHURCH, VA (PRWEB) February 20, 2014
Lara, May & Associates, LLC (LMA) an independent, wealth management firm, is proud to announce the appointment of Charles R. Shaw as Chief Executive Officer. Mr. Shaw brings extensive senior level wealth management experience and investment expertise to the practice. He will oversee all wealth management activities, provide leadership and strategic vision as the firm continues to enhance its product and service offerings and add talented wealth management advisory teams.
"I am extremely excited to join Lara, May & Associates. There has never been a better time to be in the wealth management business. The future is extremely bright for organizations like ours that offers independent, world-class wealth management services to their clients. Financial information is abundant, but truly independent advice is rare."
This appointment comes at an exciting point in the firm's 33-year history, as the practice continues to expand with quality wealth advisors providing comprehensive wealth management to their clients. "We provide a great platform for talented wealth advisors and their teams who seek independence without the day to day hassles of managing their own firm. Lara, May & Associates offers cutting edge wealth planning technology combined with the independent custody and clearing services and products of some of the largest and most respected firms in the industry today," says Mr. Shaw.
Mr. Shaw brings more than 30 years of experience in the financial services industry. He has held executive positions at numerous wealth management organizations; including Fifth Third Private Bank, KeyCorp, McDonald Investments, and Federated Investors. He received a Bachelor of Science Degree in Business Management from Indiana University of Pennsylvania and an MBA from the Katz Graduate School of Business at the University of Pittsburgh, and is a member of the American and Pennsylvania Institutes of CPAs.
About Lara, May & Associates, LLC
Lara, May & Associates, LLC (LMA) is a private, independent, dually registered investment advisor with the SEC and broker/dealer, FINRA/SIPC Member. Founded in 1981 by Mr. Ronald Lara CFP® President, LMA provides independent wealth advisory and full service brokerage services to affluent individuals, businesses, pensions and foundations. LMA offers comprehensive wealth planning, independent investment management, retirement planning, risk management advice and private banking and trust services. LMA is a partner firm of Focus Financial Partners (Focus). LMA offers the custodial services of RBC, Charles Schwab, Fidelity/Morningstar and TD Ameritrade. For more information visit http://www.laramayllc.com.
About Focus Financial Partners
Founded in 2006, Focus Financial Partners, LLC, is the leading international partnership of independent, fiduciary wealth management firms. With approximately $70 billion in total client assets and 27 partners, Focus provides unrivaled access to best practices, resources, and continuity planning for its partner firms who serve individuals, families, employers and institutions with wealth management, benefit and investment consulting services. Focus partner firms maintain their entrepreneurial independence, while they benefit from the synergies, scale, economics and best practices of the market leader to achieve their business objectives. Focus was included on Inc. magazine's 5000 ranking of the nation's fastest-growing private companies in 2011 and 2010. In 2012, Focus was named a Crain's New York Business "Fast 50" growth firm in New York City. For more information, please visit http://www.focusfinancialpartners.com.