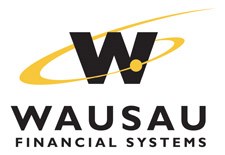 WAUSAU's RDC solutions safeguard its clients' data — and in turn their customers' data — with the utmost safety and confidentiality.
Mosinee, WI (PRWEB) February 19, 2014
WAUSAU Financial Systems, the industry leader in receivables processing solutions, today announced it has won the XCelent Service Award in Celent's 2013 RDC Solutions ABCD Vendor View.
The 2013 benchmark study, which evaluated 13 RDC suppliers – both core and independent providers – identified WAUSAU as an industry leader for its customer service and delivery options for its remote deposit capture (RDC) suite, Deposit 24/7. Deposit 24/7 provides merchant deposits and payments, branch and teller capture services as well as consumer desktop and mobile RDC for both consumer and commercial use. WAUSAU's RDC solutions safeguard its clients' data — and in turn their customers' data — with the utmost safety and confidentiality.
"WAUSAU earns this distinction for its uniformly strong client feedback and rigorous, ongoing efforts to measure and take action on the voice of the customer," noted Celent senior analyst, Bob Meara. "Not only does WAUSAU prove itself in service, but the company continues to rank high in solution functionality as well."
To continue to meet customer needs, WAUSAU actively seeks out feedback through its Customer Advisory Council, periodic surveys and its annual customer conference. WAUSAU constantly evolves and adapts its solutions to meet its clients' needs and provide a competitive edge. For example, this spring, driven by client demand, the company is releasing two new RDC functionalities providing multilingual capabilities and location awareness, which tracks capture locations providing greater visibility to possible fraudulent activities.
In addition, WAUSAU's flexible in-house, outsourced or co-sourced delivery options, as well as their unparalleled leadership in payments as the largest non-core provider, position the company as a premier choice for RDC and other payments technology solutions.
"We are honored to be recognized by Celent as a leader in the maturing RDC market," said Gary Cawthorne, CEO of WAUSAU. "More and more, we're hearing from prospects that they are in search of better service; nearly 50 of our new clients were competitive replacements over the past 18 months."
For more information, or to request a briefing of the WAUSAU excerpt of the Celent report, please call (866) 280-1426.
About WAUSAU Financial Systems
WAUSAU is a catalyst for results. Partnering with industry-leading financial institutions and corporations to reduce cost and strengthen their competitive market position, WAUSAU is recognized for consistently delivering best-of-breed financial technology, services and solutions that integrate receivables, accelerate deposits and payments, and eliminate paper. To meet clients' needs, WAUSAU offers flexible delivery options– whether installed in-house, outsourced, co-sourced or in the cloud. Because of WAUSAU's deep domain knowledge and experience, the company understands customers' challenges and tailors its solutions and services to ensure they have a competitive edge. That's why thousands of companies, including 13 of the 25 largest financial institutions and more than 50 Fortune 500 organizations depend on WAUSAU. Because results matter.