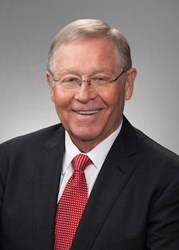 "We were very pleased with the district court's Order dismissing all of the claims against Watts. We knew we had a strong argument, and we were confident Watts would prevail."
Dallas, TX (PRWEB) February 20, 2014
Hartline Dacus Barger Dreyer LLP attorneys C. Vernon Hartline, Jr., Angela S. Gordon, and Abigail Foreman have succeeded in persuading a Texas federal district court to dismiss a multiple-plaintiff property damage/subrogation suit against Watts Plumbing Technologies (Taizhou) Co., Ltd. ("Watts").
The lawsuit, which was pending in the United States District Court for the Northern District of Texas, involved property damage claims by numerous U.S. homeowners residing in eight different states, including Texas. In their pleadings, the plaintiff-homeowners alleged that they sustained water-related property damage as a result of failures of toilet supply lines installed in their residences. They further alleged that Watts manufactured the supply lines, and claimed that Watts was liable for their property damage. Three insurers were also involved as plaintiffs in the suit, seeking to recover their insurance payments to the homeowners for the water-related property damage.
According to court documents, since its inception in 2002, Watts' principal (and only) place of business has been its manufacturing facility in Taizhou, China. Watts manufactures various plumbing products, which it sells to distributors and re-sellers (but not directly to consumers) in Chinese and foreign markets. It has no business operations in the U.S., let alone in Texas. Some of Watts' toilet supply lines were sold to Linx, Ltd., a third-party U.S. distributor in China, which shipped the products to Interline Brands, Inc., a U.S. distributor in Nashville, TN and Jacksonville, FL. From there, the products could have gone on to any of 50-70+ regional distribution centers Interline operated at the time. For Watts this was an all-Chinese transaction. It received the purchase orders in China, manufactured its products there, and delivered them to Linx in China. Watts was not involved in importing them to the U.S.
Hartline and his team filed a motion to dismiss Plaintiffs' claims against Watts for lack of personal jurisdiction. After reviewing the parties' extensive briefing, the federal district court granted Watts' motion to dismiss on February 6, 2014. In a 15-page Memorandum Opinion and Order, the court held that the plaintiffs had failed to establish that Watts had the required "minimum contacts" with Texas to trigger either specific or general personal jurisdiction over Watts. The court said that exercising personal jurisdiction over Watts would thus violate Due Process.
"This is a great result for Watts," said Hartline, a founding member of the firm. "We were very pleased with the district court's Order dismissing all of the claims against Watts. We knew we had a strong argument, and we were confident Watts would prevail."
Hartline Dacus Barger Dreyer LLP is a Texas-based law firm specializing in civil litigation and trials, with offices in Dallas, Corpus Christi and Houston. The firm's attorneys pride themselves on providing uncompromising excellence to their clients in a variety of areas, including products liability, commercial litigation, class action and multidistrict litigation, intellectual property, personal-injury defense, premises liability, labor and employment, insurance coverage, healthcare, construction, and dealer/franchise litigation. For more information about HDBD, visit http://www.hdbdlaw.com.
SOURCE: Official court documents and attorneys for the defense from Hartline Dacus Barger Dreyer LLP
CAUSE/CASE NO: 3:13-CV-946-B
COURT: United States District Court for the Northern District of Texas
JUDGE: The Honorable Jane J. Boyle