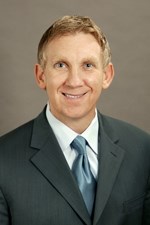 Los Angeles, CA (PRWEB) February 20, 2014
Clint D. Robison has joined LeClairRyan as a shareholder on the firm's Labor and Employment and Commercial Litigation teams. He will be resident in the national law firm's Los Angeles office.
Robison focuses his practice on advising and defending employers regarding employment law issues in several industries including financial services, hospitality, restaurants, healthcare, manufacturing, defense/aerospace, staffing and legal services.
He has a proven track record defending employers in class action suits against a variety of claims, including wage issues, such as the misclassification of employees. He regularly defends against single and multi-plaintiff suits covering a range of matters, including trade secrets, unfair competition, discrimination, retaliation, harassment, disability issues, leave laws and wages. Robison has successfully tried federal and state cases and has engaged in hundreds of arbitrations and mediations.
His clients have also sought his services to handle sensitive matters, including audits, drafting arbitration agreements, drafting separation documentation, and conducting high level internal investigations. He has structured and implemented wage and hour compliance systems for employers and addressed employment issues for clients of a foreign insurance syndicate by developing a cutting edge risk management system.
Robison joins LeClairRyan from Hinshaw & Culbertson, LLP, where he was a member of the firm's steering committee for its national employment law practice group and directed the firm's employment law practice for the west region during the last ten years.
Robison is a graduate of Pepperdine University School of Law (J.D.) and U.C.L.A. (B.A.). He is admitted to practice in California's state and federal courts as well as the Ninth Circuit Court of Appeals.
About LeClairRyan
As a trusted advisor, LeClairRyan provides business counsel and client representation in corporate law and litigation. In this role, the firm applies its knowledge, insight and skill to help clients achieve their business objectives while managing and minimizing their legal risks, difficulties and expenses. With offices in California, Colorado, Connecticut, Maryland, Massachusetts, Michigan, New Jersey, New York, Pennsylvania, Virginia and Washington, D.C., the firm has approximately 350 attorneys representing a wide variety of clients throughout the nation. For more information about LeClairRyan, visit http://www.leclairryan.com.
###