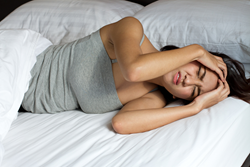 The balloon sinuplasty procedure is highly successful. I have found that my patients who opt for this treatment option experience instant and lasting relief from sinusitis.
Newport Beach, CA (PRWEB) March 08, 2014
The sinuses play an important role in the human body. These hollow air pockets, when in good working order, should be empty with the exception of a thin layer of mucus and work to moisturize the nasal passageways. However, when the sinuses become blocked or inflamed people can experience sinus pain and sinus pressure, symptoms often seen by Dr. Kevin Sadati in his Orange County patients.
This new self assessment, designed by Board Certified ENT Specialist Dr. Kevin Sadati, helps patients analyze whether they are at risk for developing sinusitis or may even already have it. Dr. Kevin Sadati offers sinusitis treatment options for his patients, including his innovative, non-invasive in-office balloon sinuplasty procedure.
"Chronic sinusitis can be difficult to manage on your own. Many of my patients find that they feel achy, feverish and fatigued a majority of the time – not to mention they become frustrated by dealing with nasal congestion, sinus pressure and headaches. This assessment will help my patients understand whether they need to seek additional treatment options for their sinus issues form a qualified sinus surgeon," explains Dr. Kevin Sadati.
Do you have sinus problems, bad allergies or reoccurring sinus infections? Take this self assessment and answer the following questions.
Do you often experience facial pain or pressure?
Do you experience frequent or consistent headaches?
Do you have a stuffy nose or chronic nasal congestions?
How would you describe your nasal mucus? Is it think, green or yellow?
Do you suffer from bad breath?
Do you ever experience pain in your gums or upper teeth?
After completing this assessment, patients should take the time to evaluate their answers. If you answer yes to three or more of the above assessment questions, it may be time to explore treatment options for sinusitis. In addition, it is especially critical to seek help from a nose and sinus surgeon specializing in these symptoms if they have persisted for 12 weeks or longer or have started to reoccur on a regular basis.
Although patients who are at high risk for chronic sinusitis have a variety of treatment options available, more and more people are opting to balloon sinuplasty performed by Dr. Kevin Sadati as he is one of the only sinus surgeons in Orange County with the ability to perform balloon sinuplasty in-office. This procedure utilizes local anesthesia and takes place within an hour. During balloon sinuplasty a small catheter with a balloon attached to the end is inserted into the nasal cavity and directed toward the sinuses. Once in place the balloon is inflated and balloon sinus dilation take place, very similar to how angioplasty is performed to open up passages to the heart. During this process, the sinuses are cleared of all blockages. This will eliminate the symptoms and the cause of the chronic sinusitis infection.
"Balloon sinuplasty is highly successful. I have found that my patients who opt for this treatment option, experience instant and long lasting relief for sinusitis," notes Dr. Kevin Sadati
To find out more information about the self assessment and the balloon sinuplasty procedure, contact Dr. Kevin Sadati's office today.