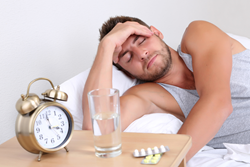 By realizing that they may be experiencing chronic sinusitis, patients can rest easy again knowing that they will soon find relief. There are many treatment options available for patients today.
Newport Beach, CA (PRWEB) March 07, 2014
Throughout the year, thousands of people across Orange County deal with either the common cold or sinusitis. Common cold symptoms are so similar to sinusitis that Orange County residents may not know when to seek additional treatment from a sinus surgeon.
Knowing this fact, Dr. Kevin Sadati has recently released a new self assessment designed to allow patients to determine whether they have a cold or sinusitis. After completing the self assessment, patients will know whether they need to seek treatment from an expert ENT surgeon. But more importantly Dr. Kevin Sadati wants patients to know that it is possible to find treatment for sinus pressure and pain.
"Hundreds of people are afflicted with chronic sinusitis, and don't even realize that they have options. This self assessment was created to help educate my current and future patients. Most of my patients don't even know that there is a solution to their sinus problems," explains Dr. Kevin Sadati.
The common cold is a virus that people may contract several times throughout an entire cold and flu season. Its symptoms include a runny nose, body aches, low-grade fever, headache, coughing, sneezing and sore throat. The virus varies in how it impacts each person, and it can last anywhere from 3 to 10 days. The common cold has to run its course, but there are cold medicines available to help mask someone's symptoms.
A sinus infection is an infection that occurs when the nasal passageways become inflamed or blocked. Symptoms of a sinus infection include facial pressure, facial pain, a runny nose that lasts for more than 7 days, fever, bad breath, cough, fatigue and thick green or yellow mucus during nasal drainage. A sinus infection can first be treated with antibiotics, but patients who have consistent, frequent or reoccurring sinus infections may want to seek additional treatment options from a sinus surgeon.
Questions that Dr. Kevin Sadati asks his Patients to Help Determine if its Sinusitis or the Common Cold
Experience facial pressure or pain?
Experience frequent headaches?
Experience congestion or a lingering stuffy nose?
Is your nasal mucus thick, yellow or green?
Suffer from bad breath?
Experience pain in the upper teeth?
According to Dr. Kevin Sadati, if at least three questions above were yes, then their might be an underlying sinusitis problem. Patients who have experienced these symptoms for twelve weeks straight or have found these symptoms to be reoccurring should seek out additional treatment options as they may have chronic sinusitis.
"By realizing that you may be experiencing chronic sinusitis, patients can rest easy again knowing that they will soon find relief. There are many treatment options available for patients today," notes Dr. Kevin Sadati.
A sinusitis infection can have a wide variety of symptoms associated with it, and each patient will be impacted differently. Treatment options include sinus surgery or the highly popular non-invasive balloon sinuplasty procedure. Balloon sinuplasty is an in-office procedure designed to open the sinuses passages and restoring sinus drainage and alleviating symptoms without the need for general anesthesia.
To find out more information about sinusitis and its treatment options, contact Dr. Kevin Sadati's Newport Beach nose and sinus center at 949-706-7776.