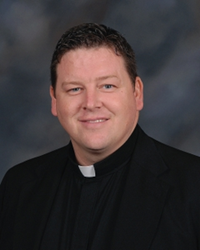 This will be the first official benefit dinner hosted in the Nebraska area
Omaha, NE (PRWEB) February 25, 2014
The Franciscan Foundation for the Holy Land (FFHL) will hold a benefit dinner March 16, 2014 at the Lincoln Country Club according to the volunteer regional director Michael LeCuyer.
"This year's dinner is especially significant," LeCuyer said, "because it marks the 20th anniversary of the Foundation." The anniversary theme, "Safeguarding Christian Families in the Holy Land" refers to the mission of the FFHL to safeguard the Christian presence in the Holy Land and stem the Christian exodus from the area. Severe travel and work restrictions imposed by the Israeli government have made it increasingly difficult for Christians Arabs to survive in their homeland.
During its 20-year history, the Franciscan Foundation has developed 14 programs to help Christians in the Holy Land go to school, find good paying jobs and secure housing. Education programs include scholarships to elementary and high schools as well as for bachelor degrees from top universities. Funds generated by the Nebraska region support several programs including the Magnificat Institute School of Music, which offers a variety of music courses and varying levels, LeCuyer said.
This will be the first official benefit dinner hosted in the Nebraska area. Fr. Jay Buhman, pastor of St. Joseph Catholic Church in Bellwood, NE was its chief organizer. "I hope and pray for a great turnout for an even greater cause," he said. "I hope for a deeper desire among our own people to travel to the Holy Land to meet the Christians who live there under such hard conditions."
Keynote speaker at the dinner will be Rev. Ryan Lewis, JCL, STL, Chaplain of Legatus, and pastor of St. Thomas More (Omaha).
Bishops from the Archdiocese of Omaha and the Diocese of Lincoln have been invited. Bishop Conley (Lincoln) will be attending and it is hoped the other bishops will attend as well.
The Franciscan Foundation is an extension of the Franciscan Custody of the Holy Land, which is responsible to the Vatican for all Christian peoples, shrines and holy sites in the region.
To make reservations for the dinner or to sponsor a table, e-mail the FFHL at info@ffhl.org, call toll-free at (866) 905-3787, or visit the foundation website, http://www.ffhl.org.