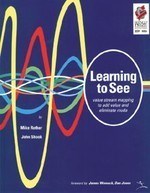 The curriculum, designed for continuous improvement professionals, line managers, change agents, and function heads, focuses on fundamental and more advanced lean tools and management concepts.
Cambridge, MA (PRWEB) February 20, 2014
The nonprofit Lean Enterprise Institute (LEI) will run a program of eight lean management workshops April 8-10, 2014, in Atlanta, GA, on how to implement lean business methods in manufacturing and service industries
The curriculum, designed for continuous improvement professionals, line managers, change agents, and function heads, focuses on fundamental and more advanced lean tools and management concepts. The schedule is:
April 8
-Change Agent Skills for Lean Implementation Leaders: Covers techniques for proposing lean initiatives and building commitment among others through influence, negotiation, teaching, and the A3 report (or storyboard) as a way to present a logical business case for change.
-Key Concepts of Lean: Teaches how the components and underlying philosophy of lean work together to create a fundamentally better business system. The workshop uses lectures, videos, discussions, and a simulation, to explain how to create the system and a necessary culture of continuous improvement.
-Lean Problem Solving: Explains how to apply the plan-do-check-act (PDCA) problem solving method in alignment with the organization's business objectives. PDCA problem solving teaches clear thinking, reinforces lean concepts, and engages team members at all levels.
-Optimizing Flow in Office and Service Processes: Successive rounds of a simulated office kaizen event will demonstrate how the key lean concepts of standard work, visual management, flow, and pull apply to information-intensive processes. Attendees will identify improvement opportunities, implement them, and measure the impact.
April 9
-Getting the Right Things Done: A major problem in a lean transformation is taking on too many initiatives at once. This workshops explains how to match available resources with key improvement activities so only activities that are desirable, important, and achievable are authorized.
-New: Value-Stream Mapping: a Methodology for Sustainable System Improvement:
This new workshop explains how to get beyond basic value-stream mapping to implementing and managing. Attendees will "scoping" to define an improvement project, problem solving to design a leaner future state, and project management to create an implementation plan that guides implementation and continuing support.
April 10
-Improvement Kata Seminar: Understand and begin practicing kata -- Japanese for a systematic routine of continuously improving work. The workshop explains how the improvement kata patterns of thought and action help managers and team members improve systematically and scientifically every day.
-Standardized Work: The Foundation for Kaizen: Covers how to create the foundation for successful and sustainable kaizen efforts by learning how to apply standardized work, one of the most powerful but least used lean tools. Without the discipline of standardized work, companies often can't make lean improvements "stick."
Workshops run from 8 a.m. to 4 p.m. at the Westin Atlanta Airport, 4736 Best Road, Atlanta. Information about course content, instructors, discounts, and how to register are available by calling (617) 871-2900, emailing the registrar at registrar(at)lean(dot)org or by visiting the Lean Education web at: http://www.lean.org/Workshops/WorkshopCalendar.cfm?cureventid=166&utm_source=prweb&utm_medium=release&utm_campaign=prwebAtlanta414.
Lean Management Resources
LEI's weekly newsletter has links to articles, case studies, book excerpts, training, and other lean management resources. Subscribe at: http://www.lean.org/WhoWeAre/why_join.cfm.
Lean Enterprise Institute
Lean Enterprise Institute Inc., a 501(c)(3) nonprofit based in Cambridge, MA, makes things better through lean research, education, publishing, and conferences. Guided by a mission to advance lean thinking and practice around the world, LEI also supports other lean initiatives such as the Lean Global Network, the Lean Education Academic Network, and the Healthcare Value Network. Visit LEI at http://www.lean.org for more information.