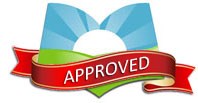 "Financial advisors who work exclusively for one insurance company are known as 'captive' advisors and are limited in what they are allowed to offer their clients. Even if there is something better!
Cherry Hill, NJ (PRWEB) February 20, 2014
Helping investors understand the difference between captive and independent financial advisors is the goal of an informative article on Safe Money Resource's website, Safemoney.com.
"Financial advisors who work exclusively for one insurance company are known as 'captive' advisors," said Wealth Planner Brent Meyer, founder of Safe Money Resource. "They're only allowed to recommend products offered by the company they work for, and they're compensated by the company when they meet quotas. Independent advisors offer investment products from a number of companies, and don't get a special bonus or payment from companies based on selling a certain number of policies or products. They can offer a larger selection of retirement investment options because they're not married to just one company."
It's important for investors to understand this difference because the retirement investment options offered by a captive advisor are limited, but this fact may not be made clear to clients.
"The priority of captive advisors is to develop business for the company they're committed to," Meyer explained. "They can't even mention products offered by other companies, even though they may be better investment opportunities for their clients. And if they don't have a product that's suitable for a particular client, they're precluded from referring that investor to another advisor who may be able to help them. This is why I always recommend that investors consult with an independent financial advisor before locking themselves into a retirement income investment strategy."
Meyer explained that independent advisors have the ability to compare prices, products, features, and service among a variety of insurers. In addition, they can sell a policy through another insurer if a primary insurer cannot write the policy. Overall, independent advisors offer a much larger product selection.
"Independent advisors offer allegiance to their clients, not a big insurance company," Meyer said. " This is important, especially for pre- and post-retirees who are looking to their investments to provide guaranteed retirement income."
Meyer founded Safe Money Resource in 2012 to help investors connect with a network of licenced independent financial advisors.
"We are a small boutique insurance firm focused on providing the best results for the consumer, said Meyer. "We take the time to build relationships with independent financial professionals that you can trust. We only work with the most trustworthy licensed advisors that have proven their loyalty to the consumers' needs. We are an independent financial network of nationally licensed 'Safe Money Experts.' Integrity, relationships, knowledge and respect define our business as well as the advisors in our network. We are in business to give you the resources you need to help ensure your financial security in retirement."
ABOUT SAFE MONEY RESOURCE
Safe Money Resource, at safemoney.com, is a much-needed resource for the Baby-Boomer generation of retirees and is comprised of independent agents who are defined by their integrity, knowledge and ethics. Safe Money Resource operates on the belief that education is empowerment.