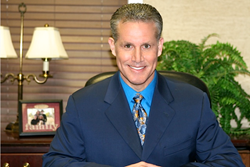 I believe without doubt that if CPAs and advisors are not part of The Better Way strategy, there is an excellent chance that they will be competing against one.
Ponte Vedra Beach, Florida (PRWEB) May 15, 2014
Harry Pappas Jr., a CERTIFIED FINANCIAL PLANNER™ practitioner and Certified Estate & Trust Specialist (CES) for a major U.S. bank is, for a limited time, giving away copies of his latest book, The Better Way, A Better Life, A Life Changing Journey for CPAs and Financial Advisors.
Harry teaches CPAs; how to become irreplaceable in the eyes of their most important clients; how to implement a step-by-step process to get new clients and keep them; how to work less and earn more money; how to increase revenues beyond tax season; how to become recognized as the go-to-CPA in their community
To celebrate his book, Harry is giving away a limited supply of his advanced copies. To get your free copy, visit this link http://www.thebetterwayabetterlife.com. Harry asks that you cover his shipping and handling cost of $6.95
About the author:
Harry Pappas Jr. has been a Financial Advisor since 1985 and is author of The Better Way; A Better Life; A life Changing Journey for CPAs and Financial and Advisors and President and CEO of The Pappas Media Group. Harry has developed relationships with teams of CPAs, attorneys and business solution providers to bring the most innovative and integrated financial strategies to clients. His unique understanding of the accounting profession has positioned him as an expert and thought leader by reinventing the way CPAs serve their affluent business owners and high net worth families.
Harry is a graduate of Florida State University and grew up in a small coal town 30 minutes from Pittsburgh, Pennsylvania. Registered Representative Magazine honored Harry's success as it selected him as one of its "Top Ten Brokers" in 1996, an honor no individual can receive more than once. Shortly thereafter, he was invited to write a monthly column for the magazine that he called "Selling from the Heart." As a follow up to his column, he was asked to write a book for the industry's Financial Advisors, demonstrating what is necessary to build a successful investment planning practice.
Harry has been a much sought after national speaker, sharing his success with fellow colleagues, financial advisors and investors. Whether he is leading a workshop, a seminar, or delivering a keynote speech, he puts his entire body, soul and heart into a powerful message that he delivers with a fiery passion. Additionally, Harry writes a bi-weekly financial column for his home town newspaper, The Ponte Vedra Recorder. In July 2013 the National Association of Board Certified Advisory Practices (NABCAP) named Harry and his team as one of North Florida's Top Premier Wealth Advisory Practices. His accomplishments were featured in the August 2013 issue of Jacksonville Magazine.
Harry represents clients in 28 states where his team specializes in money management and estate planning strategies for high net worth individuals, business owners and professionals. He has established himself as one of the most respected advisors through a solid work ethic, conservative investment ideology, and a solid commitment to client service. Harry, an insanely curious person and self-admitted perfectionist, who is obsessed with personal and professional development. Ask Harry what his secret to success is and he quickly replies: "Passion!" I have boundless enthusiasm and love for my work and I am driven by a burning desire to serve my clients. Harry and his family live in Ponte Vedra Beach, Florida. He balances his love for work with his love for his wife and two children along with his enthusiasm for running. Harry and Vickie were married in 1987. They have a daughter, Tori, who is a Public Relations Specialist with EverBank, and a son, Trey, who attends College of Charleston. Meet Harry at http://www.thebetterwayabetterlife.com/harry-pappas-jr-cfp/