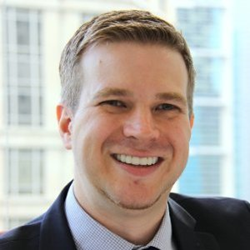 Singapore (PRWEB) February 19, 2014
Kyriba, the leader in cloud-based treasury management solutions, has established its ASEAN headquarters, with the opening of an office in Singapore. Kyriba SEA is the company's third location in Asia, following the launch of operations in Hong Kong in 2009 and Tokyo in 2012.
Kyriba has appointed Michael Fullmer, formerly SVP of corporate liquidity at SunGard Systems, to lead its presence in the market. Michael has more than 10 years' experience in financial software sales leadership. While at SunGard, he led the treasury software business for Asia Pacific. Michael previously held sales roles at financial software providers, Nucleus Software and eBworx International, and he has a strong track-record leading top-performing sales teams across the Asia Pacific region, increasing market share and expanding into new markets. Michael's role at Kyriba will be to spearhead the company's growth across the region and increase its market share in the rapidly growing treasury management system sector. He also will sit on the company's executive management team.
Singapore represents the seventh market for Kyriba to establish a direct presence and the third in Asia, and it comes on the back of consistent rapid, global growth. Kyriba is one of the fastest-growing companies in the treasury management sector, having signed 120 new clients for its SaaS-based system in the past year.
"Formally establishing a presence in Singapore is a major move for us, as it enables us to enter into a region that has traditionally been underserved in the treasury technology market," said Jean-Luc Robert, chairman and CEO of Kyriba. "The response to Kyriba has been very positive in our existing Asian markets, so we look forward to replicating this success across ASEAN. In Michael Fullmer, we have a strong leader who has demonstrated an excellent understanding of the industry and converted this into incredible growth figures. We're excited for him to replicate this success with Kyriba."
"Kyriba is coming off an exceedingly successful year, in terms of both global client growth and corporate milestones, so this is an excellent time to join the organization," said Michael Fullmer, managing director of Kyriba SEA. "This represents a great opportunity for the company, as the region continues to grow its importance on the world stage. However, the high entry cost of traditional solutions has led to a very limited penetration of treasury management systems within regional organizations. With Kyriba's solution being SaaS-based, we can significantly lower the cost of entry, and I'm confident that this will enable us to make a major impact."
Kyriba's Singapore office is located at:
9 Temasek Boulevard
31/F Suntec Tower 2
Singapore 038989
Phone: +65 6559 5330
About Kyriba
Kyriba is the global leader in Proactive Treasury Management. Our software-as-a-service (SaaS) treasury and risk solutions enable finance teams to optimize their cash, manage their risk, and work their capital. Our award-winning cash, treasury, payment, risk management and supply chain finance solutions are used by more than 750 organizations worldwide, including Amway, Electronic Arts (EA), PulteGroup, Inc., and Qualcomm, to unlock new business value, drive corporate growth and ensure compliance. For more information on how to be more proactive in your treasury management and drive business value, contact treasury(at)kyriba(dot)com or visit http://www.kyriba.com.