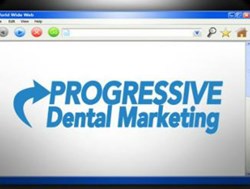 Dunedin, FL (PRWEB) February 18, 2014
Progressive Dental Marketing recently teamed up with executive coach and renowned keynote speaker Gary Zelesky to bring an exciting new service to the firm's dental clients. Designed to serve as an inspiring alternative to standard staff meetings, the "Zeize the Meeting" program endeavors to inject "passion, productivity, profits, and pleasure" into monthly employee conferences.
After connecting at an All-on-4 Nobel Biocare symposium in 2013 where both served as keynote speakers, Progressive Dental Marketing CEO Bart Knellinger recognized how Zelesky's unique "passion-centered" coaching method complemented his firm's consultative approach to marketing. As a result, Progressive clients can now experience the power of Zelesky's high-energy style firsthand through a customized Zeize the Meeting program.
Progressive Dental Marketing clients who participate in Zeize the Meeting services will undergo a thorough SWOT analysis of their practice at the onset of the program. Short for Strengths, Weaknesses, Opportunities, and Threats, the SWOT analysis method is commonly used by businesses to evaluate company operations from multiple angles and create strategic marketing plans based on the results of the assessment. In the Zeize the Meeting program, Zelesky uses SWOT analysis findings to design a 12-month curriculum tailored to the distinctive strengths, weaknesses, needs, and goals of that particular dental practice. Each month's meeting will focus on improving a different facet of the practice.
Progressive Dental Marketing will bring Gary Zelesky into the offices of its clients using advanced teleconferencing technology that allows users to see and interact with each other in real time. In addition to the monthly meetings with each practice, Zelesky will conduct weekly impact sessions open to all Zeize the Meeting clients nationwide. Zelesky's presentations are based on The Passion Centered Person, a book in which he explores workplace culture and challenges readers to break free of a monotonous existence and rediscover their true passion in work and life. Thirty years into his career, Zelesky remains a staple on the speaking circuit due to his proven ability engage, educate, and reenergize audience members. By incorporating these complementary techniques into Progressive Dental Marketing's staff training services and full-circle marketing methodology, the company hopes to bring its dental clients one step closer to achieving the "X" factor where production, profitability, and passion meet.
For more information on Zeize the Meeting services at Progressive Dental Marketing, please visit http://www.progressivedentalmarketing.com or call 1-888-600-4996 to speak to a representative today.
About the Company
Progressive Dental Marketing (PDM) has "changed the game" in regards to marketing for high dollar surgical cases by implementing a Full-Circle Marketing™ approach. PDM is the leading dental marketing company for attracting targeted patients through online marketing, seminars, direct mail, TV, radio and referral programs. The majority of clients will see an eight to ten ROI the first year and staff members are ready to handle the increase in new patient calls with ongoing consulting and training. PDM maintains a 97 percent client retention rate, which is leading by a large margin among dental marketing and dental consulting companies! PDM is based out of Dunedin, FL and always offers a complimentary initial marketing evaluation. The staff includes dedicated account managers and consultants who are available to answer any and all questions. To learn more about PDM, visit their website at http://www.progressivedentalmarketing.com and call (727) 286-6211.