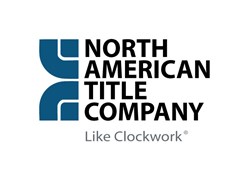 Colorado Springs, CO (PRWEB) February 20, 2014
North American Title Company's two Colorado Springs offices have added personnel to respond to a continued strong real estate market. Amanda Payne has joined the new Cascade office as the branch manager and as an escrow officer. Norell Grandy has joined the Chapel Hills office as an escrow officer and Cindy Gauch as a business development representative.
"We opened the Cascade office in November to better serve our customers in the downtown area," said Natalie Koonce, vice president, Southern Colorado manager, North American Title Co. "Amanda will accelerate the growth of this new branch through her leadership as well as how she expertly facilitates real estate transactions."
Payne began her real estate career as a broker associate. She moved to the title industry and worked for a Colorado-based company as an escrow officer and then for the local office of a national title company as an escrow officer and branch manager for a total of eight years before moving to North American Title. Payne received her bachelor's degree from the University of Colorado at Colorado Springs.
In the Chapel Hills office, Grandy has more than 33 years' experience as an escrow officer, working for the local offices of two national title companies before moving to North American Title. She studied at Utah State University. Gauch has worked for more than 17 years in business development with a local title company and two national title companies. She also is active with local charitable organizations targeting women who are rebuilding their lives, including Liza's Place and Rocky Mountain Land Trust.
"We are thrilled to add these two outstanding women to our Chapel Hills office," said Koonce. "Norell brings years of experience and a great teamwork ethic to her position and Cindy brings a wealth of experience and fantastic ideas, in addition to her caring nature. Both have the natural instinct to put their customers' needs first."
The Colorado Springs North American Title offices are located at 102 North Cascade, Suite 330, Colorado Springs, CO 80903, telephone number (719) 578-4100; and at 1730 Chapel Hills Drive, Suite 100, Colorado Springs, CO 80920, telephone number (719) 598-5355.
About North American Title (NAT)
With well over 1,000 associates and a vast network of branches from coast to coast, North American Title is among the largest real estate settlement service providers in the United States. Consisting of both agent and underwriter operations, NAT reported annual net revenues in fiscal 2013 of $185 million. The company also has the resources and stability of a New York Stock Exchange company with over $11.0 billion in assets (fiscal quarter ending Nov. 30, 2013). North American Title's agency network operates nationally under the name North American Title Co. (NATC), and is located in 17 of the fastest-growing states: Arizona, California, Colorado, Delaware, Florida, Illinois, Indiana, Maryland, Minnesota, Nevada, New Jersey, New York, Pennsylvania, Texas, Utah, Virginia and Washington, D.C. Through our relationship with our expanding affiliate network, NATC provides real estate settlement services in all 50 states. NAT is headquartered in Miami, Fla. To learn more, visit http://www.nat.com