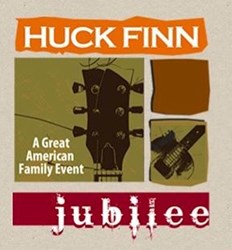 Huck Finn Jubilee takes place June 13-15 at Cucamonga-Guasti Regional Park in Ontario, Calif.
Ontario, CA (PRWEB) February 19, 2014
Tickets to the popular Huck Finn Jubilee go on sale at 4 p.m. today.
Hotel packages with tickets included are available to everyone, with camping reservations open to the public on Feb. 27. Members of the Southwest Bluegrass Association will be given first access to the "Jammers' Campground," where bluegrass enthusiasts from far and wide gather to sit together and jam well into the night. The SWBA will send its members a special pre-sale code to be used for early signups.
Early bird tickets to the campground go on sale to the public Feb. 27 and may be purchased online at http://www.huckfinn.com or by calling 888-718-4253. Hotel packages including lodging and admission tickets are available now, starting as low as $99 per day.
The Huck Finn Jubilee takes place June 13-15 at Cucamonga-Guasti Regional Park in Ontario, California, with onsite camping available beginning June 11.
RV and tent camping will be limited this year. The "orange" campground used last year is under renovation for next year's event and will be unavailable in 2014, so spaces will be limited and there will be dry camping only (no electricity, no hookups). Regular pricing takes effect April 1.
Pricing for both early bird and SWBA members is as follows:

RV Campsite: $270 for Wednesday through Sunday, which includes two adult three-day admission tickets.
Tent Campsite: $110 per person for adults for Wednesday through Sunday, which includes one three-day admission ticket. (Junior camping, for ages 6-12, is $30 per night including admission, children 5 and under are free.)
Show Tickets: $75 for a 3-day pass, $25 for a one-day pass for adults. Children's admission is $10 per day, $30 for a 3-day pass. Admission includes all activities and concerts.
Hotel Packages: Will start at $99 per day, including lodging and admission to the festival.
Huck Finn Jubilee is an annual three-day celebration featuring headliner bluegrass and country-themed performances, old time activities and contests, a jammer's campground, fishing, camping, raft-building, living history displays and more. Held every Father's Day weekend in Ontario, Calif., it is billed as one of the largest bluegrass festivals of its kind west of the Mississippi, drawing visitors from throughout the United States.
This year's early lineup includes The Del McCoury Band, Rhonda Vincent and Junior Sisk & Rambler's Choice, with other top performers to be announced soon.
Junior Sisk & Ramblers Choice, awarded "Best Bluegrass Band" by the Society for the Preservation of Bluegrass Music in America (SPBGMA), is touted as one of the nation's most authentic bluegrass groups. The Del McCoury Band took home its second Grammy Award this year for best bluegrass album with "Streets of Baltimore," a tribute to the city where McCoury got his start working for a stint with the father of bluegrass, Bill Monroe. And Vincent, dubbed the "New Queen of Bluegrass" by the Wall Street Journal, recently released "Only Me," a two-disc combo of both bluegrass and country. Known for her progressive chord structures and multi-range vocals, she has worked closely with many in the industry, including Dolly Parton, and Alison Krause.
About the Greater Ontario Convention and Visitors Bureau
The Greater Ontario Convention and Visitors Bureau provides groups and meeting professionals with an unbiased, comprehensive resource when booking a tour, convention, meeting or event within the cities of Ontario and Rancho Cucamonga, Calif. Ideal for both leisure and business travel, the region boasts scenic mountains, deserts, vineyards and metropolitan areas that are both historic and cosmopolitan in character. For meeting needs of all sizes – from a conference room to a citywide convention utilizing the Ontario Convention Center – or for a special exposition or sporting event, the Greater Ontario Convention and Visitors Bureau will provide the necessary destination support tools to execute a successful experience. Visit http://www.discoverontariocalifornia.org.