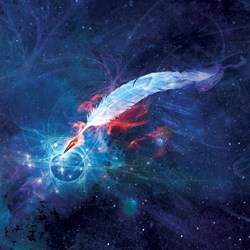 Hollywood, CA (PRWEB) February 18, 2014
The L. Ron Hubbard Illustrators of the Future contest announced the top five countries in the world with the most amount of entrants for the 1st quarter of the contest, which ran from 1 October to 31 December.
1) United States
2) United Kingdom
3) Canada
4) Italy
5) Croatia and Mexico (tied for 5th place)
The United States is always number one and this quarter, it is followed by the United Kingdom, Canada, and Italy." contest Director Joni Labaqui stated. "Our 5th place country this year was a tie between Croatia and Mexico. Other countries include: China, Cameroon, Czech Republic, France, Japan, Latvia, Nigeria and Vietnam."
Other notable aspects of contest entrants for the 1st quarter are that the majority were female, and 60% are students. Our youngest entrant this quarter was 10 years old, and our oldest was a gentleman who is 58 years old. "We have no age restrictions at all," Labaqui continued.
Now in its 25th year, the Illustrator of the Future Contest began in 1988 and attracts entries worldwide in science fiction and fantasy. Twelve quarterly winners receive prize monies and, along with selected finalists, are published in an annual anthology, L. Ron Hubbard Presents Writers of the Future (Galaxy Press). The book is sold in bookstores and at Amazon.com and gives the winners the exposure that they need.
Multiple New York Times best-selling author, L. Ron Hubbard, initiated the merit-based Writers of the Future Contest to discover and encourage talented beginning writers of science fiction and fantasy, and thus launch careers. The illustrators contest was born 5 years later to assist illustrators in the same way. The illustrator winners illustrate the writer winners stories.
The idea has proved very successful. Hundreds of winners have had successful writing and illustrating careers following their win and publication in the anthology.
For more information on the contest, visit http://www.writersofthefuture.com.