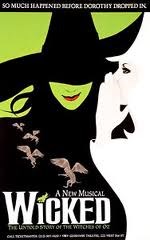 National tour dates get a 20% discount by tickethunteronline.com with promo code "wicked". Add a quotable
(PRWEB) February 18, 2014
Wicked NYC tickets are the number 2 best selling theater tickets in the country. The massively successful Broadway musical continues to draw at the Gershwin Theatre. National tour dates get a 20% discount by tickethunteronline.com with promo code "wicked".
The discount is part of an aggressive push to increase Broadway demand and extends to other popular plays such as Matilda tickets,Book Of Mormon Los Angeles Tickets and Kinky Boots tickets.
Ticket Hunter Online purchased in excess of 1000 tickets to the hit Broadway musical Wicked directly from Gershwin theater this week. They are currently in negotiations to with the Pantages theater for Book of Mormon wholesale pricing.
Cheap Wicked NYC tickets are not easy to come by stated Tickethunteronline.com representative. "Tickets to Wicked the Musical are in high demand everywhere. In particular, San Jose, we are seeing huge demand. I purposely over purchased to be able to give the maximum reduced price which is not an easy task. We have launched a substantial discount campaign starting April 2013" stated Michael Quinones CEO of Ticket Hunter Online.
Ever since it first hit Broadway in 2003 at the Gershwin Theater in New York, audiences have been thrilled by Wicked. Many are drawn in by their love of the classic 1939 movie The Wizard of Oz and author L. Frank Baum's Oz books. Based on Gregory Maguire's 1995 novel of the same name, Wicked takes us to the years before Dorothy landed in Oz and examines the origins of its most famous--and infamous--witches.
Wicked tickets have been the number one selling event for the past 2 weeks. Wicked tickets can be purchased for as low as $15 on tickethunteronline.com/.