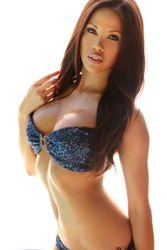 Newport Beach, CA. (PRWEB) March 03, 2014
Dr. Joseph T. Cruise, Orange County breast augmentation specialist, has recently developed a comprehensive recovery timeline outlining the various stages throughout the healing process and what to expect. Having a clear picture of the healing process when considering breast augmentation (http://orangecountycosmeticsurgery.com/blog/breast-augmentation-recovery-timeline-now-available/) allows patients to properly plan when to have surgery and helps to alleviate any unnecessary stress during recovery.
"The more we educate and prepare our breast augmentation patients in advance of surgery, the easier and less stressful their recovery will be," mentioned Dr. Cruise.
To learn more about the breast augmentation timeline, please visit:
http://orangecountycosmeticsurgery.com/blog/breast-augmentation-recovery-timeline-now-available/
Cruise Plastic Surgery sees an influx of patients in Orange County seeking breast augmentation between spring and summer. This is due to women wanting to be bikini ready in time for all of the outdoor summer activities Southern California has to offer. Unfortunately, most are unaware of the time it takes to heal and they end up being disappointed when they are not ready in the time-frame they expected . As a result of this disconnect, Dr. Joseph Cruise has created his breast augmentation
recovery timeline, which will now be available to all prospective patients.This guide is an outline of what can be expected in the days, weeks and months following surgery, however Dr. Cruise notes that while there is a "standard" of what is seen in recovery, the healing process can vary from patient to patient. Not all scenarios are detailed, rather just those that are most common.
The breast augmentation timeline also points out some important factors to consider when deciding when to have surgery, as well as provides answers to some of the most pressing questions asked by prospective patients pertaining to the healing process and recovery time. The timeline begins with day one post-surgery and continues through six months post-surgery.
About Cruise Plastic Surgery:
Cruise Plastic Surgery, located in Newport Beach, Orange County, California, is one of the top plastic surgery practices in the Southern California region. The director, Dr. Joseph T. Cruise, is a fully trained, board-certified plastic surgeon specializing in facelift, breast augmentation, tummy tuck and other cosmetic surgery procedures. Dr. Cruise is also one of the region's best known surgeons for rhinoplasty (nose surgery), neck lift surgery and gynecomastia. His dedication and focus is clearly evident in the comprehensive educationally based web site he manages and the concierge-like customer service his patients receive from the entire office. Experience and predictably good results have earned him the distinction of being one of the best plastic surgeons in Orange County.