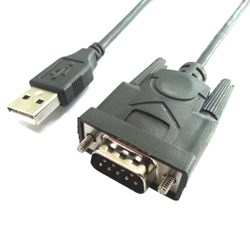 (PRWEB) February 19, 2014
Recently, Hiconn Electronics, China's leading cable store, has added a new selection of USB 2.0 to Serial Cables to its product line and announced big discounts on these useful items. All distributors can get a discounted price (up to 28% off) if they place an order before March 4, 2014.
Hiconn Electronics is a reliable online shop of high end electronics products. Because of its affordable products, more and more clients visit its website. Thousands of worldwide distributors are pleased with what they get. Now, its top experts are making every effort to develop more durable items.
Here is some detailed information about the company's USB 2.0 to Serial Cables:
Model No.:USC-102
Approvals:CE-FCC-RoHs2-REACH
Packing Info.:100PCs/CTN
Payment Terms: L/C-T/T-Western Union-Paypal
Minimum Order Quantity:50PCs
Brief Description: Convert USB 2.0 port to serial port, support Windows 8/8.1.
Target Markets: Africa-Asia-Eastern Europe-Northern Europe-Latin America-North America-Oceania-Western & Southern Europe
Compatible with USB specification 1.1 & 2.0
Support all common RS-232 serial port
Automatic USB protocol handling
Support remote wake-up and power management
Bus power support ,no external power supply required.
Support Win 98 / ME / 2000 / XP / Vista / Windows 7/8/8.1 and Mac 10.4/5
According to the CEO, the company's USB 2.0 to Serial Cables are made according to the international quality standards. All of them are user-friendly; they can be set up without the need for professional installers and bulky equipment. That will certainly save a lot of money for the users.
About Hiconn Electronics
Hiconn Electronics (Shenzhen Hiconn Electronics Co. Ltd.) is devoted to designing and manufacturing a wide range of connection cables and customized cable assemblies, offering many HDMI cables, VGA cables, SATA cables, USB cables, 1394 cables, DVI cables, SCSI (Small Computer System Interface) and more. For more information, please visit http://www.hiconn.net/.
Contact Person: James Yin (Sales Director)
Company Name: Shenzhen Hiconn Electronics Co., Ltd.
Address: Shenghua Building., Xixiang Road., Baoan District, Shenzhen, Guangdong Province, China
Zip Code: 518102
Tel: +86-755-8109 8345
Fax:+86-755-2779 3497