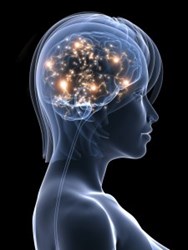 "Imagine the power that comes from not taking things personally. Imagine the power of knowing exactly how to create and maintain happiness." --Michael Carrigan, founder of Conversation People
HIGHLAND VILLAGE, TEXAS (PRWEB) February 19, 2014
The Conversation People announce there is limited space available in the upcoming Conversational IQ – A Quiet Shift to Excellence training session that's on February 28 and March 1 at the Conversation People's home office in Highland Village, Texas. Businesses are encouraged to reserve their spot at their earliest convenience.
This is the ultimate communication course, and it transforms your ability to get out of your own way. This is a unique and transformational experience resulting in a quiet shift that will be noticed by you and others.
"Imagine the power that comes from not taking things personally. Imagine the power of knowing exactly how to create and maintain happiness. Imagine the power of having the ability to create your life newly each and every day. Imagine the power to not get in your own way," Michael Carrigan said. He is the founder of Conversation People and plays a significant role in the Conversational IQ training session.
This program is for executives, professionals, managers, business owners and young professionals. For additional information and to schedule your business for the Conversational IQ sessions, visit conversationpeople.com or call 916-715-7700 or 512-586-5640.
The Conversation People is an international company providing training in the United States, Canada, France and Australia. The company specializes in training, consulting and supporting individuals and corporations around the art of results based conversations and communications. The Conversation People are based in the Dallas-Fort Worth area of Texas.
###