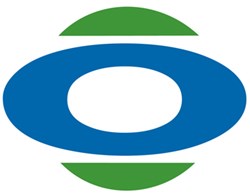 "We believe customer engagement is the next 'killer app' for video." - Alfredo Ramirez, President and CEO of Vyopta
Austin, Texas (PRWEB) February 19, 2014
Vyopta Incorporated, the cloud video applications company today announced that Polycom, Inc. (Nasdaq: PLCM), the global leader in open, standards-based unified collaboration, has named Vyopta the recipient of the Polycom Technology Partner Innovations Award. This award recognizes the organization that most effectively delivers new solutions for the Polycom® RealPresence® Platform. Vyopta received the award for its unique video customer engagement solutions that simplify and automate how organizations interact with customers, patients, and employees.
Polycom honored partners during TEAM Polycom 2014, the company's annual partner conference, held in Vancouver, Canada, February 11-13, 2014. Polycom recognized honorees based on execution, performance and overall commitment to co-developing innovative solutions.
"We are pleased to receive this award from Polycom for innovation in video customer engagement solutions" said Alfredo Ramirez, President and CEO of Vyopta. "We believe customer engagement is the next 'killer app' for video. With the global e-commerce market in 2013 exceeding $1.2 trillion in sales, there is still a significant opportunity for sales growth through utilizing video in high-touch, human interactions for the sale of complex products and services. We want to be on the leading edge of a business transformation movement for how organizations use video to engage with customers."
"Technology partners are a key component of Polycom's partner ecosystem. They are successfully leveraging Polycom's API's to bring collaboration into any environment. Our combined efforts are making video collaboration accessible for a wider array of companies," said Ted Colton, Group Vice President, Strategic Alliances, Polycom.
Vyopta has redefined customer engagement with guided, web-based video interactions for on-demand and scheduled access to subject matter specialists. Traditional video contact centers simply route calls to 'the next available representative'. Vyopta solutions deliver a significantly richer customer experience by using virtual meeting room technology by Polycom to connect customers with one or more specialists, immediately, based on the customers' defined product or service needs.
Vyopta is part of the Polycom Partner Network. The nearly 7,000 members embrace and extend Polycom's open standards-based video collaboration solutions to deliver comprehensive UC&C solutions for the enterprise, as well as applications to support a growing number of use cases across vertical industries such as healthcare, education, government, manufacturing, financial services, media and entertainment. As part of the Polycom Partner Network, technology providers, ISVs, solution advisors, integrators, service providers, and other companies can work with Polycom and each other to deliver tailored solutions for the multi-faceted needs of today's organizations.
About Vyopta Incorporated
Vyopta is the cloud video applications company. Vyopta solutions enable companies to do more with video – integrating video into business process and operations to provide customers new ways to sell, service, communicate and innovate. Vyopta delivers solutions for Pervasive Video, Video Content Management and Video Customer Engagement, as well as Analytics and Business Intelligence for video applications and environments. The Vyopta family of products includes vAnalytics™, vAccess™, vPublish™, vSchedule™ and vControl®. For more information on Vyopta, visit http://www.vyopta.com.
About Polycom
Polycom helps organizations unleash the power of human collaboration. More than 400,000 companies and institutions worldwide defy distance with secure video, voice and content solutions from Polycom to increase productivity, speed time to market, provide better customer service, expand education and save lives. Polycom and its global partner ecosystem provide flexible collaboration solutions for any environment that deliver the best user experience, the broadest multi-vendor interoperability and unmatched investment protection. Visit http://www.polycom.com or connect with us on Twitter, Facebook, and LinkedIn to learn more.
###
NOTE: The product plans, specifications, and descriptions herein are provided for information only and subject to change without notice, and are provided without warranty of any kind, express or implied. Polycom reserves the right to modify future product plans at any time. Products and related specifications referenced herein are not guaranteed and will be delivered on a when and if available basis.
Vyopta®, vControl® and vRating® are registered trademarks of Vyopta Incorporated, and the trademarks of the Vyopta family of products are trademarks of Vyopta Incorporated. All other trademarks referenced herein are the property of their respective owners. Specifications subject to change without notice.
© 2014 Polycom, Inc. All rights reserved. POLYCOM®, the Polycom logo, and the names and marks associated with Polycom's products are trademarks and/or service marks of Polycom, Inc. and are registered and/or common law marks in the United States and various other countries. All other trademarks are property of their respective owners.
This release contains forward-looking statements within the meaning of the "safe harbor" provisions of the Private Securities Litigation Reform Act of 1995 regarding future events, including statements regarding product availability, qualification and anticipated ship date. These forward-looking statements are subject to risks and uncertainties that may cause actual results to differ materially, including the impact of competition on our product sales and for our customers and partners; the impact of increased competition due to consolidation in our industry or competition from companies that are larger or that have greater resources than we do; our ability to bring our new products and offerings to market in a timely manner due to engineering, manufacturing or other delays; changing market demands; potential fluctuations in results and future growth rates; risks associated with general economic conditions and external market factors; the market acceptance of our products and changing market demands, including demands for differing technologies or product and services offerings; our ability to successfully integrate our acquisitions into our business; possible delays in the development, availability and shipment of new products; increasing costs and differing uses of capital; changes in key personnel that may cause disruption to the business; our inability to achieve the expected results from adjustments being made to our expense profile; the impact of restructuring actions; and the impact of global conflicts and changing laws that may adversely impact our business. Many of these risks and uncertainties are discussed in the Company's Quarterly Report on Form 10-Q for the quarter ended September 30, 2013, and in other reports filed by Polycom with the SEC. Polycom disclaims any intent or obligations to update these forward-looking statements.