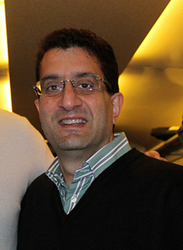 We take a great deal of care to ensure we only purchase the very best equipment from the most reputable dental suppliers
(PRWEB) February 19, 2014
Tariq Drabu is the well-known dentist, and respected owner of the Langley Dental Practice in Middleton, Manchester. In addition, he is the Clinical Lead Dentist for the Oral Surgery Clinical Assessment and treatment Services for NHS Heywood Middleton and Rochdale. For over twenty-five years, he has served as a devoted and successful family dentist. He is also a highly respected teacher of post graduate dental students in England. With such a wealth of knowledge and experience, he understands how vital good quality equipment is when giving patients dental treatments.
Tariq Drabu was speaking about recent reports of dentists discovering that dental products which were purchased in good faith were in fact, counterfeit products. He was compelled to warn colleagues of the dangers of these fake products and to ensure dentists only buy their equipment from reputable and licensed sources. The article warns dentists to exercise extreme caution and care when purchasing equipment online, especially from unknown sources.
Tariq Drabu also said, "I have thoroughly checked all the equipment used in Langley and am pleased to report that everything is of the highest quality. We have no counterfeit equipment in use. We take a great deal of care to ensure we only purchase the very best equipment from the most reputable dental suppliers. This article is a stark warning to the dental profession. I understand the need amongst many dentists to save money but the safety of patients and staff must come first."
Tariq Drabu was referring to an article published by the Denistry website. The article which highlights problems experienced by dentists who unknowingly purchased counterfeit equipment, can be read here. The article states the number of counterfeit and non-CE marked dental products have been on the rise in recent months. He went on to say, "This is alarming news! British dentists are highly qualified and extremely professional. These counterfeit products must be extremely good to fool experienced, knowledgeable dentists. I have advised all the staff at Langley to be on the lookout for any equipment that may be suspect. However, I have also taken significant steps to prevent any counterfeit equipment from being purchased. All our suppliers are highly reputable and all our equipment is properly licensed and made by well-known manufacturers of the best dental equipment available."
Tariq Drabu closed by saying, "The dangers of buying dental products online are evident. We must all work together to identify the dishonest companies that are supplying these sub-standard items. It is vital to ensure we continue to give our patients the very highest levels of care. The safety of dental staff and dentists is also important, since many of these products could fail and injure dental workers too. I urge my colleagues to check all their equipment to ensure there are no counterfeits present, just as we have done in Langley. I am glad to be able to reassure my patients and staff that all is well in my practice."
About Tariq Drabu
Tariq Drabu is a highly experienced and well known Manchester dentist and GDC registrant. He is accredited as a Specialist in Oral Surgery by the General Dental Council. Tariq Drabu practices at his Langley Dental Practice in Manchester. Tariq Drabu is a leading name in dentistry, with more than 25 years' experience in both general practice and hospital dentistry. Tariq Drabu is also the Clinical Lead Dentist for the Oral Surgery Clinical Assessment and Treatment Services at NHS Heywood, Middleton and Rochdale. He is a specialist staff member at The UCLan Dental Clinic in Preston.