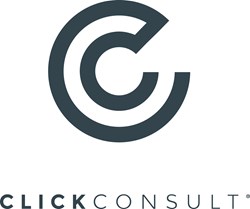 B2B email marketing is dead. Inbound marketing has been gaining momentum and is set to revolutionise the digital industry in 2014.
(PRWEB UK) 19 February 2014
Matt Bullas, leading search expert and founder and CEO of Click Consult, an award-winning digital agency with a focus on search marketing, has predicted that inbound marketing will revolutionise digital marketing in 2014.
Inbound marketing involves helping potential clients find a brand by using various forms of pull marketing, such as blogs, guides, white papers, ebooks, webinars, podcasts, events, SEO and social media.
This form of marketing focuses on the creation of valuable, relevant and original content, optimising it and distributing it across a variety of online media channels. The aim of this process is to attract audiences, increase brand awareness, convert leads and increase ROI.
In recent years, marketers have increasingly moved away from traditional marketing techniques and adapted their strategies with the aim of building enduring connections with their audiences through social media and through the creation and promotion of genuinely useful and personalised material, such as free downloadable guides and white papers.
The inbound marketing specialists at Click Consult are experienced in implementing intricate email marketing campaigns on behalf of the agency using the marketing automation software platform, Act-On, running successful social media campaigns and creating and distributing quality content. They are now taking things a step further by rolling these tactics out as a dedicated client service.
The agency's inbound marketing service aims to attract visitors to clients' websites by creating and distributing valuable, industry-relevant content through email marketing campaigns using Act-On and through social media campaigns using platforms such as Twitter, Facebook, Google+ and LinkedIn. The company's Google certified search specialists focus on optimising content by selecting keywords that potential clients are actually searching for, rather than targeting keywords with the sole aim of improving search engine rankings.
The service also concentrates on converting visitors to leads through the creation of effective online forms, landing pages and calls-to-action. Once leads have been identified, the inbound marketing experts work on scoring their sales-readiness using Act-On and nurturing them with a series of relevant content through email and social media marketing, with the aim of building trust and helping them to become more sales-ready.
'B2B email marketing is dead. Inbound marketing has been gaining momentum and is set to revolutionise the digital industry in 2014,' says Matt Bullas, CEO at Click Consult.
'Here at Click, we have seen exceptional results using inbound marketing techniques and the latest technologies. We are delighted to be able to share our knowledge and expertise with clients by way of a dedicated inbound marketing service for businesses looking for a real return on digital marketing investment.'
For more information on Click Consult's inbound marketing service, visit http://www.click.co.uk/services/inbound-marketing or call 0845 205 0292.
About Click Consult:
Located in North West England, Click Consult is one of the UK's leading digital marketing agencies. With over 60 professionals employed and with a portfolio of 125 clients from across the UK, Click Consult works with businesses looking for a tangible, measurable return on investment in digital marketing.
Search marketing is at the heart of Click Consult's offering, but it also provides a range of other web services, including content management, conversion rate optimisation and social media. Click Consult is a Google AdWords and Microsoft adExcellence certified company.