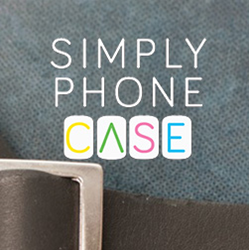 Offering 25% discount voucher and free postage on all items.
London, England (PRWEB UK) 25 February 2014
Put simply, Simply Phone Case have good taste. From their base in London, UK, they are selecting phone cases and headphones with the finest designs. They are passionate about partnering with the finest artisanal craftsmen from around the world in order to supply these branded accessories through their website, http://www.simplyphonecase.co.uk.
The available brands include DODOcase phone cases (http://www.dodocase.com). Based in San Francisco, DODOcase want to preserve artisanal bookbinding crafts and apply these to phone cases. Pantone are a range of phone cases from Case Scenario that display the Pantone range of colours. Primovisto make accessories from bamboo and ecologically sourced materials. Tension work with young ambitious designers from around the globe to produce iconic phone cases and headphones.
Because Simply Phone Case work with the highest quality brands and designers, their customers can get more than a crumb of comfort from working with them. But this points to a deeper question: smartphones contain enough technology to command a space shuttle, so why do smartphone owners choose to wrap them in cheap and ugly plastic? Why drive a Fiat and leave the Ferrari in the garage?
Simply Phone Case do not charge for postage and offer a friendly returns scheme.
In addition, as part of their launch party, they are offering a 25% discount voucher (coupon). Just type – 'launchparty' into the coupon field at the checkout.
Simply Phone Case do not charge for postage and happily offer a money back guarantee with all purchases.
support(at)simplyphonecase(dot)com
145-57 St John Street, London, UK
Tel: 01865 582660
VAT 177510109