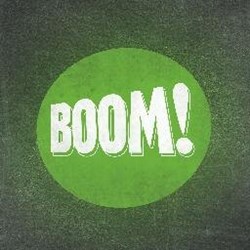 "Natural Insight will automate our data reporting, resulting in immediate feedback on whether activations are effective in connecting with customers." -Nicole Galucci, CEO and President of BOOM! Marketing
Toronto, ON / Sterling, VA (PRWEB) February 19, 2014
Today, Toronto-based BOOM! Marketing announced a partnership with Natural Insight; a cloud-based event management software provider that automates scheduling, time keeping, task management and data reporting. BOOM! Marketing, Canada's first adversperiential agency, will incorporate the software into its consumer engagement activations, which will allow BOOM! to analyze and report data in real time. This real-time insight into the effectiveness of consumer engagements will lead to deeper customer relationships.
"Executing a creative campaign is second-nature to marketers. To really deliver ROI, we need to pair that creativity with disciplined execution from end-to-end," says Nicole Gallucci, CEO and president of BOOM! Marketing. "One major highlight of our new partnership with Natural Insight is that we will automate our data reporting, resulting in immediate feedback on whether activations are effective in connecting with consumers. With this knowledge, we'll be able to adjust and tweak throughout a campaign to ensure we're creating the optimal brand experience that resonates with consumers."
"BOOM! has an impressive history of designing and delivering innovative experiences that help brands connect emotionally with consumers," said Stefan Midford, CEO of Natural Insight. "As they continue to grow, we're thrilled that BOOM! will be utilizing Natural Insight's workforce management cloud to staff, schedule, measure and deliver world class face-to-face marketing programs."
About BOOM! Marketing:
BOOM! Marketing the Most Extraordinary Experiential and Engagement Agency and the World's First Adversperiential Agency. Adversperience is the convergence of advertising and experiential marketing; it connects with consumers through memorable experiences and creates lasting relationships between a brand and its target consumers. Founded in 2003, BOOM!'s services include planning, venue management, staging, staffing, logistics, and sponsorship negotiation, activation and evaluation. BOOM! Marketing is based in Toronto with 3,500 staff across the country.
About Natural Insight:
Supporting 40,000 skilled professionals in more than 70,000 locations across North America Natural Insight is a leading provider of cloud-based workforce management software to merchandisers, product companies, event marketers and retailers. Natural Insight is privately held and headquartered in Sterling, VA with offices in Toronto and Birmingham, England. Visit http://www.naturalinsight.com or read the blog post.