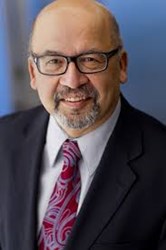 Vancouver (PRWEB UK) 20 February 2014
Surrey's Praveen Vohora, CPA, FCA has been honoured with a fellowship by the Institute of Chartered Accountants of British Columbia (ICABC). The fellowship (FCA) designation is awarded to chartered accountants for contributions to the community and service to the profession.
A partner with Vohora & Company Chartered Accountants LLP for the last 35 years, Vohora has expanded his practice from its humble beginning in Prince Rupert, to establishing offices in Surrey and Vancouver.
In the profession, Vohora has written tax-related articles and taught in-house ICABC PD seminars. He was a regional media representative for the Regional Check-Up in Northern BC, served on the Institute's Council, the Practice Review & Licensing Committee, the Fee Resolution Committee, and the Discipline Tribunal.
Vohora also served as a director of the Prince Rupert Port Authority and Ridley Island Terminal Inc. In the community, he has been a longstanding member of the Rotary Club of Prince Rupert, and received two Paul Harris Fellowships recognizing his service. Vohora has also volunteered with his local Sikh Association, the Prince Rupert Racquet Association, North Coast Health Improvement Society, and the Hecate Strait Employment Development Society. In addition, he was the financial agent on numerous provincial and federal campaigns.
In addition to being an FCA in BC, Vohora is also a fellow of the Institute of Chartered Accountants in England and Wales.
BC's professional accounting bodies—the Institute of Chartered Accountants of BC (ICABC), the Certified General Accountants Association of BC (CGA-BC), and the Certified Management Accountants Society of BC (CMABC)—have signed a merger agreement and are working together to establish the Chartered Professional Accountants of BC (CPABC). When the merger is complete, CPABC will boast 34,000 members and candidates. Currently, more than 185,000 professional accountants across Canada are committed to unification or have already merged under the CPA banner.
For more information, please visit http://www.bccpa.ca.