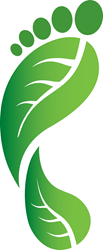 "Growing up in California, I have always been attuned to issues around sustainability and, as I build my business, it remains at the forefront of my business practices." Sandra Klein
Half Moon Bay, CA (PRWEB) February 24, 2014
Earthday is coming up and so is Lent. And California is in the middle of a drought, which some reports say is the worst in 500 years (measured by tree rings and other environmental evidence.) Since the pumpkin seeds used in Route One Pumpkins soaps are sourced locally, the drought hits close to home. Route One Pumpkins has three easy suggestions to save water, help the planet, protect your skin and save money.
1. Drink more water. Why? Obviously, hydration is important for health and for skin health. But also because other beverages use even more water to make it. Did you know that the average American uses more than twice the amount of water per year than the global average? And that it takes 1100 drops of water to produce 1 drop of coffee? According to the Waterfootprint.org, tea is 1/4th the amount as coffee.
Don't use bottled water, except in a pinch, as water is needed to create the packaging to hold it and greenhouse gases are increased in transporting it. In most cases, unless there is a toxic spill in your area, tap water is as safe or safer than bottled, since it is tested and regulated. And filters are readily available as well. There are many great reusable, hip water holders out there; some with built in filters.
2. Change from liquid soap and shower gel to quality soap. Marketers have convinced us that liquids are more convenient and somehow gentler. They are not. What is simpler and cleaner than a bar of soap made with organic vegetable oils and scented with essential oils? Read the ingredient panel on a liquid that contains stabilizers and chemicals, and on top of that, is packaged in plastic bottles as compared to the humble bar packaged in (recycled) paper. Even if you put your bottles in the recycling, recycling takes a lot of water and roughly 50% of the collected material goes unused because most manufacturers still use virgin material to bottle their products, even though much recycled material is FDA approved for use. Bar soap feels nicer on the skin, soft and sensuous and leaves it nourished. And it is as, or more, economical – even those made with organic oils like Route One Pumpkins soap.
3. Stop using products with microbeads for exfoliation. These go straight through the systems, as they are so small and contaminate the ocean, and then are consumed by fish and birds, contributing to their deaths and entering our food chain. According to 5 Gyres, a single facial cleansing product can contain over 300,000 of these beads. In samples taken from an expedition to The Great Lakes in 2012, they found these beads, in some cases numbering more than 600,000 per square kilometer. This is unacceptable as it kills wildlife and contaminates both our food and water supply. And, generates more plastic packaging that uses water in production and recycling as well as greenhouse gasses in transportation. Instead, you can make or buy a sugar or salt-based scrub. In the interest of Earthday, Route One Pumpkins has shared a recipe for their sugar scrub on their blog. And, our Activated Charcoal soap is an excellent, mild facial cleanser that captures and removes toxins from the skin. Like all Route One Pumpkins soap, this soap is made with organic oils, is gluten-free and phthalate-free and certified cruelty-free by Leaping Bunny.
Of course there are many more tips and ways to save water; many are well known and hopefully followed: turn off the tap while brushing teeth, lather up hair and wash dishes, capture any water that is running while warming up, etc. And every little bit helps!